Body Image and Anorexia
February 11, 2012
I was always told the camera never lies but little did I know it does, you see all those skinny models on the cover of a magazine. They are worked on for hours and hours and then have their photos taken after that the images are put on to computers and edited.

The computer is a clever device it can make them taller, shorter, thinner, smoother and darker it can also change a lot more, but why do so many people think that it is good to look so tall and thin?

I'll tell you why society is changing all the time people are judging everyday, they say that if you are fat that you are ugly so many teens stop eating just to look like the people they see on the cover of their favorite magazines, this is so dangerous and can lead to anorexia.

Anorexia is a lack or loss of appetite for food (as a medical condition). An emotional disorder characterized by an obsessive desire to lose weight by refusing to eat.

Anorexia is most common in teen girls but about 10 percent of teens with anorexia are boys, teen boys with anorexia often go undiagnosed and untreated. The onset is triggered by a traumatic event such as abuse while some others it is caused by unrealistic expectations and pressure to look great this is often caused by media, friends and coaches, people with the disorder become tired and their behaviors change drastically they have trouble sleeping and most teens with anorexia use laxatives to lose weight.

The number of girls hospitalized in 2009 increased by around 80% and now it's 2012 the figure is rising all of the time, this is shocking but its all true!

Now tell me that you want to look like the models on the covers, would you risk your life just to lose weight? That would be pretty pointless because between 5 and 20 percent of teens with anorexia will die because of the disorder.

So next time you see someone that is fat think before you say anything they could stop eating because of constant abuse made by other members of society, nobody should have the right to judge if someone is perfect because no-ones perfect.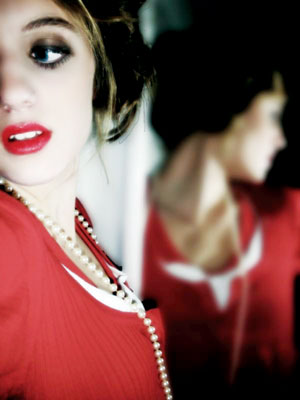 © Matt S., Taylorville, IL