In Order to Satisfy
January 9, 2012
Every girl wants to be perfect. She wants to be told she is beautiful. But the one thing every girl doesn't have is self-confidence. If she is unhappy with herself, the compliments people give don't matter. Some girls strive to feel good about themselves in positive ways, while some go to the extremes. The big question, how far will girls go?

Growing up, I always wondered if I was "fat or "too big" for my age. Of course I wasn't, but in my head I was. I played sports and ate like a normal growing girl. I was healthy, yet I wasn't happy.

I started exercising more than usual. I couldn't wait for the numbers on the scale to drop. The desire to weigh less took the pain out of my sore legs. The back pain increased, along with the smile on my face. My hard work was paying off. Five pounds later, I felt on top of the world. My negative self-image improved tremendously, but I still thought I could weigh less.

When the exercise wasn't enough to satisfy the need to lose weight, I turned to eating less food. At first I cut out snacks, deeming them unnecessary. Eventually went lunch. I knew what I was doing was wrong, but I couldn't stop. I wanted to look like every other girl. The price of beauty wasn't cheap.

When my friends noticed I was looking…different, they complimented me. They had no idea the war I was having with myself. Good things never last. They all noticed I wasn't eating, yet I was not ashamed to tell them what I'd been doing to myself. I knew whatever they did to try to get me to stop wouldn't work, but that didn't keep them from poking and prodding into my reasoning. The only person that could help me was myself.

The point came when the weight wasn't dropping. All the rollerblading, dieting and sports weren't making a difference. Running was close to impossible and the thought of purging was sickening. My mission to size two ended. I realize now, I'm perfect in my own way. Even though everything went back to the way it had been, the memory of what I did to myself still remains.

Self-harm isn't only physical. It can be emotional just as easily. I wasn't a cutter or a substance abuser, but self-starvation is just as damaging.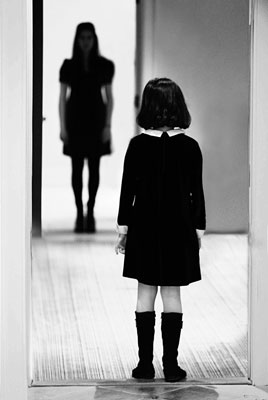 © Susannah B., Greenwich, CT