Is it all peer pressure?
January 3, 2012
Some people would like to say that the only reason children begin smoking, drinking, etc. is peer pressure. But is it more?

In health books at my school they go big into peer pressure, but neglect to say that it can also be domestic pressure or possibly inheritance? When someone is asked to do drugs or alcohol at a young age by peers they are pressured to say yes, and some people just use the skills they've learned through D.A.R.E and other drug education programs to just say no. But, what if your father tells you that it will make you feel better or that you've lived with it your whole life, your parents are living and doing it, it can't hurt to just try it? Wrong. When you are told by a trusted family member that it is okay, or watch them do it and think its okay you can't prove that it's not, and neither can anyone else. When children get sight of someone doing something they have two decisions, learn that you don't want to live like they did or follow in your higher authority's footsteps. And the easier of the two is to just go with what you've known your whole life.



Another subject that isn't covered in health books of today's Jr. High Schools is the thought of alcoholism inheritance. Some people say that you are always next in line to be an alcoholic if your family has been your whole life. Our health teacher has told us that once you take that first drink an alarm goes off in your head saying " I want more." What if you can break that chain? You will never have to follow in the footsteps of a drinker, smoker, or a doer of drugs.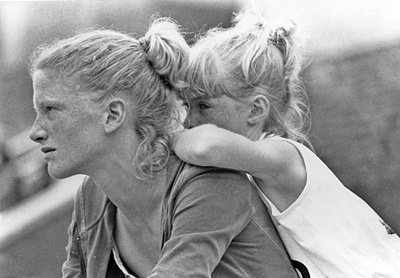 © Felicia F, Marlow, OK