Media Pressure?
November 20, 2011
Ask just about anyone what it means to be perfect looking and you'll get a similar answer from each of them. Media and society can't take all the blame though. It's in human nature to be better than others. We, as humans, have a competitive personality.

I've been thinking and trying to examine the world I experience every day. There are a few things that I have taken in. One major thing is the way society treats larger men and women and even average size people. I'm talking about the pressure to be thin and beautiful. The general thought is that women are to be exceptionally small and have little muscle, while men are expected to be buff and strong and have amazing six-packs. Not everyone can do this, and most people in the general public can't. By these pressures becoming stronger and more pronounced, more and more eating and body image disorders are being recognized. More women and men are being treated and more awareness is being promoted.


Anorexia and Bulimia are two names for eating disorders. Each is different but has the same results. They damage lives even if the people and families recover. Neither is a topic that many people are comfortable discussing, and it is a common thing for people to "sweep under the rug." Anorexia and Bulimia and considered disorders to be ashamed of, therefore many people do not get the treatment they need for fear, fear of being ridiculed or made fun of, or people thinking that something's wrong with them.

I myself have struggled with slight Anorexia issues and can honestly say that this is the first time that I have ever open admitted it. I am way too embarrassed to share this thought with anyone but my boyfriend, not even previous ones who directly asked about it. It's something that I hide from my family and that has lead to trips to the bathroom to "fix my makeup" a few times because I had to eat around them. It's not something that I'm proud of but I'm working on it.

A common misconception is that it's derived from a problem with food. This is not true in most cases. It's usually about control. Whether it's controlling what happens to them or what they do to others, it's about power. School is controlled by teachers and your parents, what you say, wear, act is all decided by mom and/or dad. So, what do you have control over? To me it's was just about what I did with my body. I can't dye my hair unless it eventually washes out. I can't tattoo or pierce anything. But, I could feed it or starve it. My parents don't notice too often. It's thought like these that help lead to body image issues.

While there are many places to get help for these kinds of issues, people don't use them as often as they should. I am one of these people. If people are too embarrassed then they won't reach out for help. If you think someone needs help then please talk to them about it. A little care goes a long way.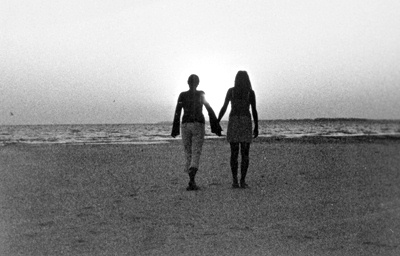 © Kim B., Marblehead, MA