Fifteen
October 21, 2011
A newborn baby entering the world,
Piercing blue eyes,
A head full of curiously brunette hair,
Seeing objects for not as they are but their shape,
Dazed in a place so unfamiliar,
Feeling warm in the arms of her caretakers.

Five;
With pink polka dot boots splashing in puddles,
Crying out for her mother when she felt scared;
Screaming when the fruit snacks were above reach;
Giggling with delight when her puppy slathered his tongue among her face;
Daring adventures concluded by nesting in a warm bed, far from worries.

Ten;
Perplexed at the women parading in her mother's magazines,
Smearing the red lipstick across her innocent lips,
Trying on her mother's high heels those men seemed to think as sexy,
Watching the models parade by not seeing the emptiness inside them,
Suddenly alone in the bed she once felt at home.

Fifteen;
Failing to see the beauty of her soul but judging herself on appearance,
Squeezing the healthy fat on her arm finding it repulsive,
Sneaking into the liquor cabinet, numbing the pain of not being like the models,
Seeing not in the mirror what she is but the image of what society wants her to be,
Finger causing the release of the last bit of life containing her,
A newborn baby entered the world, a broken soul leaving.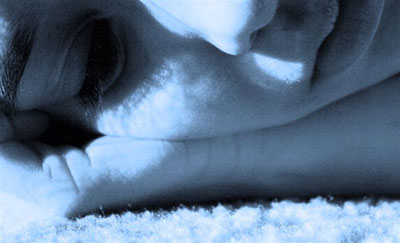 © Paula B., Katy, TX