Say No to Teen Tanning
October 2, 2011
It was 168 hours. She had purchased her blinding pink, elegant dress. Her date asked her on the same day they started dating a year ago. They had reservations at the most extravagant restaurant in the city. Freshly lacquered, her nails polished in a lustrous French manicure and pedicure. She scheduled a hair appointment with the most prestigious hair stylist in her suburb. The one concern she had left was to not just glow, but also flaunt her sun kissed skin off in her neon pink dress. She had 168 hours to achieve that ideal tan through the infamous tanning bed. She is part of the 10.4% of teenage girls who feel the need to harmfully tan under the excessive amount of UV radiation (Burfiend). Because of harmful skin diseases, teens should stop tanning and use other alternatives to achieve the ideal skin tone.

Today society and media portray a skinny model with a sun-kissed or tan complexion. Dr. Weinstock noted that influences of teen tanning included being female, non- Hispanic, having parents or friends that tan indoors, believing that tans are attractive, exposed to ads, and most importantly having a household of high income or weekly allowance (Burfiend). Parents are spoiling their children and allowing them to do anything they want; this means allowing their child to increase their chances of earning a deathly skin disease. Do not forget those horrid early skin spots, and premature aging or wrinkles. A study done at Wake Forest University found that participants of indoor tanning not only performed tanning for desirable and improving appearances, but also found it somewhat addictive (Rados). How would you like to be obsessed and addicted to a hobby that constantly hurt you and gave premature wrinkles? Having the glamour now to reap the repercussion of skin cancer and live with it for the rest of their lives.

Preached too many teenagers constantly, are dangers of tanning. One does not really understand the seriousness of tanning. Why look your grandmothers' older sister when you should look like a teenage girl? Particularly during the teen- age years skin cells are dividing more rapidly than they do during adulthood. Teenagers who have exposed themselves to the short bursts of sunlamps, UV radiation, have not realized that is unnecessary to obtain an ideal tan, because it does not work (Rados). It is most bothersome that parents do not care for their child, and continually allow them to use indoor tanning. You can easily acquire skin cancer by using these indoor tanning machines. Burfiend states that, Melanoma is the most serious form of skin cancer and accounts for 75% of all skin cancer related deaths (Burfiend). This should enlighten teens to ditch the harm and use safer or alternative ways to get the tan you crave.

There are alternative ways to acquire the image teens strive for without the damage of hazardous tanning equipment. Joshua L. Fox, M.D., a dermatologist in Fresh Meadows, N.Y., says, "Teens should be aware of their options," (Rados). Teens may not get an authentic tan, of which their skin is a darker tone because of UV radiation, but they will get the ideal look without damaging skin cells and wasting stacks of cash. These products are found in drug stores and shopping centers nation-wide, they are self-tanners in the form of creams, gels, and sprays. One could stop at there nearest salon for a professional spray-tan too. "The FDA does not recommend the use of indoor tanning equipment," Says Miller, Ph.D., a laboratory leader in Radiology Health, "There is no such thing as a safe tan. Just one sunburn increases your risk for skin cancer," (Rados).Knowing that teens are a primary part of the tanning industry, and that most tanning facilities are within 3 miles of their home; Teens are bound to harm themselves and go tanning. Just make sure to follow the FDA's strict exposure times and or start with minimal exposure time and gradually add more time to create a sunburn free tan.

Bronze celebrities influence teens to resemble them by using damaging indoor tanning equipment instead of safe self-tanners. She had 168 hours to use a self-tanner; instead, she will be scorching and contaminating her skin with access UV radiation. For your next dance think of her and then yourself; keep your youth and stay away from wrinkles. Think, "Is this worth the risk of death to look tan when I could be damaging to my health for the rest of my life and increasing the risk of death?" Parents of teens should also be more cautious of their children and there own carelessness, naive habits of frequently tanning indoors. Being cautious and being safe for one's self will protect today's generations from skin cancer and the future generations to come.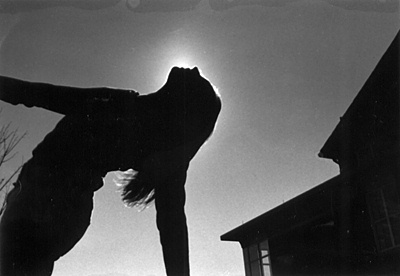 © Alexandra B., Marblehead, MA