Cancer is Real
July 16, 2011
You never think something bad is going to happen, until it happens to you. All my life, I've been morbidly fascinated with the terrible, horrific events that happen to other people. I avidly read articles or stories about people who live with debilitating diseases, whose parents have died, or who are in devastating car accidents. Characters in my stories frequently had parents who had died of cancer – it was an easy way for me to add sorrow and fear into the character's past, yet sorrow and fear that I didn't identify with at all. I eavesdropped on my parents' conversations, as they talked in hushed voices about someone I didn't know who was having chemotherapy, and about how much stress the family was in – I could only imagine, with my sick yet entirely human imagination.

Then, almost a year ago, my mom started having horrible stomach pains. She was perfectly healthy – she exercised, ate well, wasn't overweight, and was only 46 years old. So we assumed, at first, that it would go away. But it didn't, and thus began the first stretch in a long month of doctor's appointments and tests to try and figure out what was wrong. The day we found out the results had been a good day, for me; I'd had an excellent cross country practice, found out I was a semifinalist for the National Merit competition. At dinner that night, there was a lull in the conversation.

"Well," my dad said in a funny voice. "It actually looks like we won't be going anywhere for the next few months."

"What, why?" my brother pouted.

"We got the test results back today," Dad said. "Your mom has cancer."

And several tons of icy rocks fell into my stomach. They wouldn't leave for four days. For four days, I couldn't eat much food. I was barely able to sit through school, and the only thing I was thinking about that entire time was trying not to think about how my life had just changed, because its true, what they say – cancer affects everyone.

While my mom and dad drove back and forth from doctor's appointments, blood tests, and the emergency room, I drove my siblings around town and helped clean the house. My grandparents stayed with us every other weekend and friends, neighbors, and strangers brought us dinner almost every night for three months. Random people would stop me around town and ask after my mom, in a voice that was both kind and pitying all at once. I never told my friends what my family was going through because I knew that none of them would understand. I had "the talk" with one of my teachers a few days after we found out, and it was all I could do to keep from crying.

After a while, life began to take on a semblance of normalcy. I got to the point where I could finally think about things other than my mom, and I could see her as my mom again, rather than as a stranger. Cancer no longer dominated my life, but it was still there. It took a whole seven months for me to be able to state the fact that shaped my senior year: my mom has cancer. Only now, almost a year after the diagnosis, am I able to write this down on paper.

Over the past year, I've realized something. Cancer is real. It is a real disease that kills real people. When someone is talking about my mom's cancer, I often leave the room. When someone is talking about someone else who is horribly ill, I don't listen in fascination like I used to. Cancer has become too real to me, and when someone talks about a person who is dying, it hits too close to home. I don't watch movies or read books in which people die from cancer. I don't write stories with characters who have died of cancer, because I've realized that cancer is so much more than an easy way to kill a character off.

Thankfully, my mom is doing better now. I am going halfway across the country for college, and I know that her cancer will follow me there. But I can live with it, now, the fear and the sorrow that I did not really know before. And no matter how horrible, the past year has filled me out as a person. I've learned that people often don't know what is really happening in someone's life. I've learned that you can't understand something unless you've been through it. And I've learned that sometimes facing reality is harder than anything else in the world.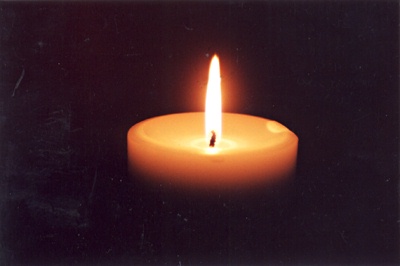 © Ashley D., Philadelphia, PA