Asthma: A Comparision of Microorganisms
June 3, 2011
Chest tightness, change of face color and cough are the three most common symptoms of asthma. Ever since I was in 6 grade, I was fascinated by lung disorders, allergies and their treatments. This interest developed when my aunt was diagnosed with a lung disorder which was diagnosed after her wheezing developed. Her asthma was so severe that the doctors had to operate by inserting three tubes in her right lung that served as straws to take out the mucus from her lung. The tubes remained in her lung and were cut off about an inch every Sunday.
During the process of the operation, the surgeon used different diagrams and sketches to explain the process to my aunt. These diagrams were fascinating and therefore, led to my interest in asthma.
According to the study by the New England journal of medicine, children who grow up in places like the traditional farms are exposed to less of the allergens and therefore are protected from childhood asthma. The study of PARSIFAL (Prevention of Allergy Risk Factors for Sensitization in Children Related to Farming and Anthroposophic Lifestyle) was conducted in which the samples of mattress dust were screened for bacterial DNA to detect the environmental bacteria (Ege). This study included 6843 school age children 6 to 13 years of age.
The study concluded that the risk of asthma in the children living on the farms was 30% to 50% of the children living away from the farms. The children living on farms are exposed to more microorganisms and less allergens which keep them safe from childhood asthma (Ege).
In conclusion the possibility of childhood asthma is least while living on traditional farms as compared to the children living away from the farms.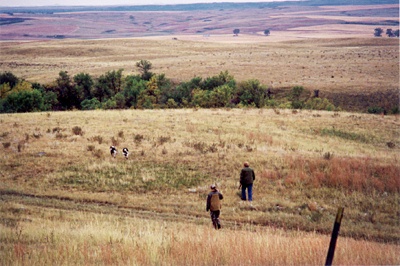 © Cole D., Willow City, ND