Wake up
June 2, 2011
Depression, suicide, and self-harm, these are all issues that several teens are facing today. Kid's that get diagnosed with depression are diagnosed with depression younger and younger. This can lead to things like self-harm and eventually suicide. The even sadder issue is that people either want to help but, they don't know how or they try and help after it is too late. On save.org it reads that suicide claims nearly thirty thousand lives a year. That is a terrible statistic that needs to change. People need to Wake Up!

While these issues grow so does their need to be fixed. These three issues are usually all connected. Too many teens are exposed to these issues everyday whether it is through school, at home, on the street, through television, or even experiencing it themselves. In a 2006 study by scotthealthcounseling.com the results showed that one in every five girls and one in every seven boys engaged in self-harm. A 2011 study by wordpress.com showed that 25% of teens and/or young adults inflict cutting or burning although true statistics are hard to find because so many people never tell anyone. According to thehealthcenter.info, depression is an emotional disturbance (in which the cause of is yet to be determined). Also, in save.org it shows that 80% of people that seek help for depression are cured. The helpguide.org reads that signs and symptoms of depression are as follows; sadness or helplessness, irritability, hostility, tearfulness, or frequent crying, anger, loss of interest in activity's, changes in eating or sleeping habits, restlessness, agitation, feelings of worthlessness and guilt, lack of enthusiasm and motivation, fatigue or lack of energy, difficulty concentrating, or thoughts of death or suicide. The website also listed differences in adult depression from teen depression. The examples they gave are irritability/angry moods, unexplained aches or pains, extreme sensitivity, to criticism and withdrawing from some people but not all. In information I gathered from knowtheteens.com it showed that 90% of suicidal teens struggle with a mental disease. 1 out of 5 depressed teens commit suicide while 1 out of 6 attempts it. Girls are twice as likely to attempt suicide as boys. Another fact I learned is that 8.3% of teens are diagnosed with depression for at least twelve months compared to the general population of depression which is 5.3%.

After entering the middle school I know several students dealing with self-harm issues or thoughts of suicide. Whether or not these kids are doing this for attention or because they are actually that unhappy with their current situations, they need to know that this is serious and not in any way a joke. Kids need to know that they can be helped as long as they are not just doing this to show off to their friends or because they think it's a new fad. My point is that these issues are very serious and most people dealing with these issues keep it a secret for too long. Did you know that suicide is the 11th leading cause of death in the U.S? Every 16.2 minutes someone dies of suicide. This needs to change soon. Most people try to solve these issues themselves and the truth is most of them can't. They need help but are too scared to ask for it or they don't believe they need it. People need to know the facts about these issues and that it's not all in their heads. These are really serious issues that need our attention before it's too late to help. This is a scary subject and it needs attention now! All the statistics I showed you are outrageous and could be changed. They need to be before it is too late and we lose more people to these terrible illnesses.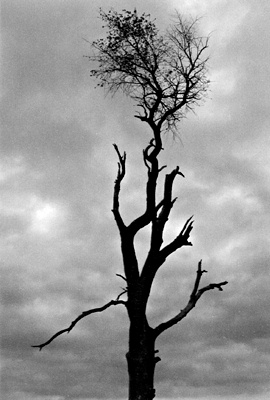 © Cassie H., Carmi, IL