Concussions
April 18, 2011
Concussions are pretty common. But what people don't realize is that they can be very severe. They can cause damage to your brain and brain stem if you don't listen to the doctor.

Pro athletes in a way set a bad example for younger kids when I comes to concussions. They try to keep their image and make it sound like its no big deal. So the kids that look up to them try to do the same thing and they could get severely injured or worse get a really bad brain injury from the concussion.

At my school if you play sports, before you can even play you have to watch a concussion video. I think that is a really god idea considering the problems it can cause.

When I think of a concussion, I usually think of people getting concussions in football. Football is not safe, even though they have pads and helmets they are still at a high risk of getting injured.

People who get concussions should not be allowed to play again until their doctor says its ok for them to play. Some people think that parent should not let their kids play with a concussion. But what if they have a minor concussion and don't know it or their kids become teenagers and start acting like the normal, mouthy, rebellious teenager.

There was a law that was passed saying that athletes could not return to games until the doctor says it is ok. I totally agree with this. I agree with this because it will help prevent athletes from furthering injuring themselves.

Concussions are pretty serious. Some aren't as serious as others but they are still bad. People should take serious precautions when it comes to concussions. Concussions can cause disorientation, unconsciousness, headaches, and it can even harm the brain stem.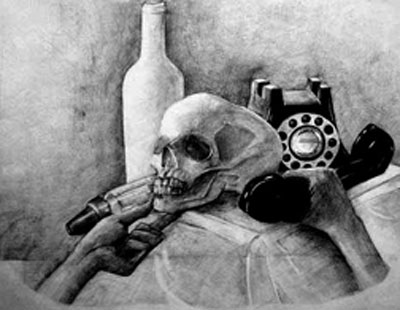 © Xiao H., Naperville, IL