Teen Pregnancies in the United States
January 20, 2011
750,000; this is the number of teenagers from across the nation that become pregnant each year and potentially alter their life as they know it before it actually begins. Eight in ten of these pregnancies are unintended and eighty-one percent are to unmarried teens. In addition, the United States holds the place of having the highest number of teen pregnancies in the industrialized world and only continues to be heightening as time passes. It is proven that by parents, guardians, teachers and doctors advising and informing teenagers about the various uses of contraception it does in fact result in a higher rate of teens using contraception yet it does not lower the age in which they take part in intercourse. This concept stumps most adults and even teenagers, who are choosing to make the better decisions, for how can the rates still increase after being thoroughly explained the consequences and mature concept of becoming a parent and looking over someone else's life and well being? In response, one anonymous fifteen year old teen mother states, "It won't happen to me I thought; everyone else is doing it so why would I be the one to become pregnant?"


As a junior in high school, I have witnessed first-hand that most teenagers believe that they are invincible and unlikely to become pregnant, even without using any form of contraception. Twenty-five percent of young teen women who take part in intercourse without using a method of birth control will become pregnant within one month. In addition, The Center for Disease control says that one-third of girls get pregnant before the age of twenty. "If you are mature enough to love and give yourself to someone, you should be mature enough to handle the consequences of raising a child," an anonymous parent stated as she explained what she tells her very own daughters.


By the time it is too late and a young teen girl becomes pregnant it is then that the statistics of teen pregnancy and consequences stand out greater, for now they are one of the 750,000 in line for raising a child of their own and leaving their teen life as they knew it. It is proven that teenage mothers are more likely to drop out of high school as well as having a higher chance of being and remaining to be a single parent, which leaves the coming child at a disadvantage and unfair loss of the other parent.
Also, studies show that teen mothers will score lower in mathematics and linguistics as they become adolescent. Though the end results of becoming a parent at such a young and inexperienced age are so departmental to damaging the life of the teen as well as the child, some mothers insist that they are overjoyed and look forward to becoming a mother. "My boyfriend and I couldn't be happier for our baby to be born, we love each other," another anonymous teen mother-to-be from Maryland proclaimed.



Advising and insisting teenagers to practice abstinence and even use contraception is becoming an even more difficult task than it was in the past years. As a parent one can help keep their child safe from becoming a number in the long line of teen mother statistics by simply speaking with them. Through the experience most teens regret having a child with one whom they once believed they loved, for example a woman from Maryland who is no longer with the baby's father states "he doesn't take part in my child's life." though it is a rarity to find the few that follow through and actually get married to the baby's father such as another anonymous teen who states, "We are planning a date and are excited to raise our child in a family."; either way though the teenagers life stops and is altered instantly after discovering they are pregnant.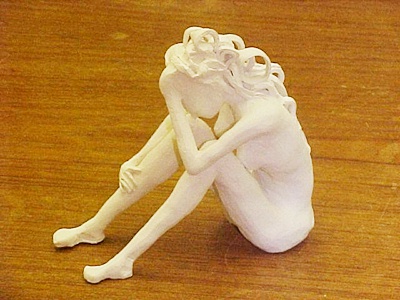 © Christine H., Brooklyn, NY