Hunger
January 9, 2011
Every day, I get up and go to school. Hunger surrounds the high school. Hunger in the morning-- skipped breakfast because I got up late because I was up late working on homework. No money for lunch. I spend the day hungry. I don't qualify for free lunch. My stomach rumbles.

I am the hungry. But you won't feed me.

I take the tests to merit federal funding.

I am hungry and tired. I am not being treated like a human being-- I am being treated like a product. A commodity item sitting on a shelf.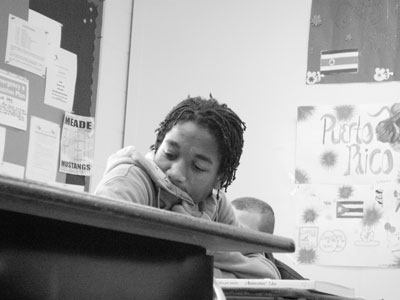 © Demetrius A., Ft. Meade, MD