Rewind...Can I Try a Second Time!
August 25, 2010
From the moment Adam and Eve were ashamed of their nakedness; sexual temptation has been an issue; the constant battle to stay a virgin is nothing new. So let's say you may have already had sex, maybe you tried toeing the line between keeping your V-Card and becoming sexually active by performing both sex and questionable sexual acts. Often teens rush through the steps of intimacy before they are ready and before they know it they have lost their sexual purity. But when you think about, what does having sex at our age really do for you? Uuh, clear up you acne, brighten your smile, cause stress about whether or not you have condom, when you're in the mood? Has you up at night wondering if your partner has an STD. Sends you into panic when you may have forgot to take your birth control pill a few days ago and now you're a week late. Nah, none of those! It's the news that your girlfriend is pregnant…guess what? It's yours! Does having sex produce anything positive in your life? What's the true reason behind you having sex? When it's over do you feel loved or just used? (Ladies we do have a tendency to confuse the two…think hard about that question.)
If you're looking for answers to these questions you may want to reconsider your sexual status. Some teens believe that once you have made the choice to become sexually active, that it has to be a permanent life style and that their purity can't be restored. Well, I have some news for you! If you're not happy with living a promiscuous life, constantly being involved in sexual activities and fighting a fearful battle of contacting disease or pregnancy. Then leave your sexual past behind because there is an escape and it's called "Second Chance Purity"
Allow me to explain. The meaning of abstinence is to refrain from a certain behavior and yes, there are other safe sex practices but abstinence is 100% effective in preventing both pregnancy and disease. Sexual purity, on the other hand, is the state of knowing about sex, the mind, body and spirit and living a life free from sexual actions and tempting environment. "Second Chance Purity" can't re-new your V-Card, but can change your attitude, the way you view yourself and others, bad habits and heal old wounds. Don't let the word ABSTINENCE scare you, many teens as well as some adults believe that abstinence is over rated. Well stats' say that sexual activity has dropped 9% in the past 10years due to ABSTINENCE education and here's the kicker 27% of 9th-12th grade teens who used to be sexually active are now practicing "Second Chance Purity". Also, 70% of those teens who have had sex stated they now wish they would have waited.
Facts about Abstinence:
1.
Not everyone is having sex!
2.
Teens don't think it is embarrassing to say that they are virgins.
3.
It's about learning how to think, before you do that makes this option work for you

Renewing your virginity may not be easy, it may require some serious changes…but the continuation of being sexually involved may ignite some drastic life changes too. Understand, your physical virginity may be lost, but virginity is more than just a physical state. So how do you embark upon this difficult journey?
1.)
Decide What You Want to Do About Sex, this is important. Think about it at a time when you are feeling clearheaded, knowledgeable and good about yourself. Be clear about your reasons for wanting to practice "Second Chance Purity". This way, if you find yourself in a sexual situation, it helps to be able to remind yourself why you made the decision to be abstinent. For encouragement discuss your decision with parents, teachers or a teen friend who is practicing "Sexual Purity".
2.)
Do not rush intimacy. There are several levels of intimacy that eventually lead to intercourse. It is best to understand sexual emotions and define the line before crossing it. Once teens have experienced sexual touching it is often difficult to restrain from sexual intimacy.
3.)
Work on friendships that can evolve into meaningful relationships, get to know your girlfriend or boyfriend on a non-intimate level. Get to know each other as people and work to understand each others beliefs and feelings.
4.)
Inspire your friends or you boyfriend/girlfriend to also strive for "Second Chance Purity". If they are hurting and not helping your journey then it might require the breakup of a close relationship and the abandoning of friends. In order to renew YOUR virginity.

For some teens practicing "Second Chance Purity" means waiting until marriage, for others, waiting until they've found a committed partner or a serious long-term relationship once they are out of high school. Whatever your reason for wanting to change your sexual lifestyle, it is important for you to know a change is possible…you can choose not to be sexually active...You can always say "no," even if you've said "yes" before.



From a religious or moral point of view, sex is a beautiful thing. It is not a contact sport or recreational activity; it is designed to bring two people together as one union. In almost all religions rather Catholic, Protestant, Hindu or any other moral belief sexual purity has not lost its value or importance as an option. Proverbs 5:16 (NIV) states "Why should you spill water of your springs in the street, by having sex with just anyone?" Your response may be…that he or she is not just anyone they are my boyfriend/girlfriend and we are in love, then ask yourself is that love anything like 1Corintinas 13: 4-7 (NIV)? "Patient…kind…is not jealous…boastful or proud…keeps no records of being wronged?" And last whether or not you are a person of faith know this… that your body is priceless.
An Important Fact: When all is said and done, research shows that parents have more impact on their teen's sexual decision making than any other influences- including their peers! Parents should be the primary sex educators in our lives and play a "KEY" role in influencing our behavior and attitude about the subject.


So, I encourage you to cross back over that line, consider the choice of "Second Chance Purity" but if you're just not ready to make that change, remember it will always be there as an option. 2Timothy 2:22 (NIV) states "Now free yourself from youthful lusts and pursue righteousness', faith, love and peace, with those who call on the Lord from a pure heart." No, I'm not trying to be an evangelist as always my goal is to only provide options, information, ignite real conversation and to give you the best news you can use so we all can be "Healthy as a Whole". For more information to help you with your journey and opportunity for "Second Chance Purity" here are a few helpful websites www.gonnawait.org, www.silverringthing.com, www.ask-now.org, www.itsyoursexlife.org and this is a great site it has everything for you www.cfoc.org
*Please note that the content of this article is not a personal representation of Teen Ink, nor my personal platform to judge…so, don't get it twisted. Also, I am not an expert just a teen writer looking for the best health news and facts that you can use while simply Keeping it REAL!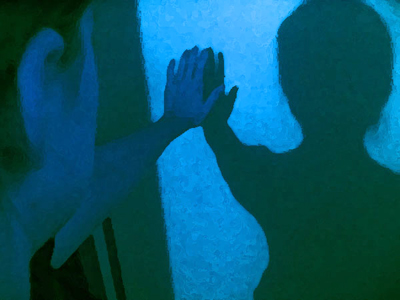 © Katie C., Libertyville, IA