Cerebral Palsy
June 6, 2010
Cerebral Palsy – a neurological disorder that appears in infancy or early childhood and permanently affects body movement and muscle coordination, but don't worsen over time. It isn't caused by problems in the muscles or nerves, but it is caused by abnormalities in parts of the brain that control muscle movements. The majority of children with cerebral palsy are born with it, although it may not be detected until months or years, but usually before the child reaches the age of 3. The minority of children have cerebral palsy as a result of brain damage in the first few months or years of life, like brain infections such as bacterial meningitis or viral encephalitis, or head injury from a car accident, a fall, or child abuse.



Although cerebral palsy is an illness where it cannot be cured, it can be treated. The earlier the treatment is the better the chance is for the child to overcome its developed disabilities or learn new ways to accomplish the tasks that challenge them. Some treatments that they might get, depending on how severe their illness is, are physical and occupational therapy, speech therapy, drugs to control seizures, relax muscle spasms and alleviate pain, surgery to correct abnormalities or release tight muscles, braces and other orthotic devices, wheelchairs and rolling walkers, and communication aids.

In school, of course, there are going to be many challenges these people will approach, especially me since I might be the one in the wheelchair. It's probably going to be hard going through crowds of people, finding a spot where I could sit, going up and down levels, if the elevator ever breaks down, etc. But that day will definitely be a challenge, but I'm ready to face that day with pride, wisdom, and compassion. I will get through it just like the kids out there facing the day each and every day—forever. That's called a true hero/heroine.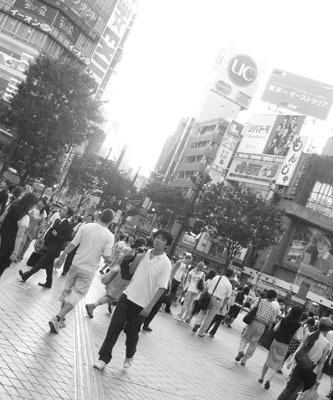 © Sarah H., Wolfforth, TX