What's Wrong??
May 20, 2010
"Do you have your projects in the car?"
"Yes Mom, one second I've got to hit the bathroom first"

That was the beginning of the most painful experience of my life. The day had started normally, I was busy as usual. 4-H was my life and I had been working extra hard to get my projects ready as well as complete the duties I had serving on the 4-H Council. I spent many nights up much too late working on projects. That day in July I spent several hours in the bathroom, exchanging the past week's lunch with the toilet, or that is what it felt like. I made it through Fair week though. I didn't tell Mom that I was still getting sick multiple times a day. I almost fainted on a couple occasions; I just told my sister that it was the heat. As I said, 4-H was my life.
Once fair week was over, Mom could tell that I was very sick. We made an appointment with the nurse practitioner. Within a couple days I had the diagnosis of mononucleosis. In the meantime and for months after, until the next January in fact, I spent my days on the couch and in the bathroom. During this time the left side of my abdomen was swollen several inches in every direction, I could not go outside because the light hurt and I couldn't even remember what I had eaten for lunch much less what I had done a year before. I had so many close calls, my parents and family really was not sure if I would make it.
However, my strong faith in God got me through to January 2009. After much persistence we got an appointment with the infectious disease specialist in Indianapolis. Once I had gone through multiple blood and stool tests she told me that I did not have, nor had I ever had mononucleosis. This floored me. She went on to explain that the test used to diagnose mono could also diagnose many other illnesses. Since it had been so many months she wasn't sure, but her best guess was that I had suffered a brain infection. That scared me so badly; however I was still suffering with the light sensitivity and lack of memory so I was just looking for a cure. She didn't have one but sent me to a pediatric gynecologist because she was concerned that I had not had a regular period for several years. That seemed like a stupid thing to me, totally NOT helpful. But the doctor has been very helpful with my gynecological problems. The light sensitivity slowly left over the next couple of months and memories come back all the time. Right now I am having bowel issues that I can not solve or understand. The doctors have no idea what it could be but assume that it is a direct result of my brain infection mystery illness. I am trying several things, as I have tried several things in the past. I am coming up on the 2 year anniversary of the original D-Day (Diagnosis Day). I am not cured like I had hoped. However, I am trying to fix the problem. I am slowly finding acceptance for all the time and academic effort that I have lost as a result of my illness. I did not write this account to make you feel sorry for me or for you to think that I am some whiny butt who can't get over being sick. All I want to say is to any of you who are chronically sick and are undiagnosed, I just want to say I can sympathize and empathize. I want you to keep going to the doctors, because maybe they will figure it out. I have to remind myself every day that maybe this time I will figure out what is wrong, maybe this day I will get a diagnosis, and maybe today, most importantly, I will learn how to fix my problems. Only time will tell, but now I just need to make up for lost time….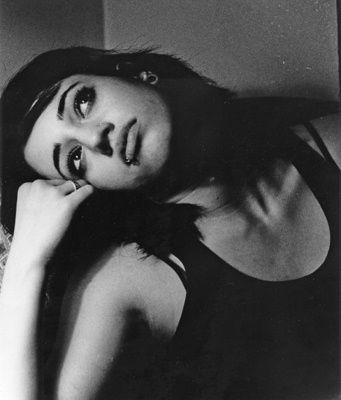 © Jessica B., Bethesda, MD