Dull Colors
April 24, 2010
Everything is dull to me, both literally and figuratively. I wear so much bright colors that my senses have actually backed down. On the inside, I am so dark and sad and angry that it just swallows everything up.
I can't hold interest in anything for long, it just loses its sparkle of being "new". It loses its color.
I'd like to say that I have some sort of damage that made me this way – a broken home, a run-in with drugs, problems at school – but I don't. I'm a perfectly "normal", "healthy", and "happy" adolescent girl.
Well, at least that's what I have to make everyone think.
They see a colorful, intelligent girl that doesn't care what anyone thinks. She gets straight A's and can take anything life throws at her.
Really, I'm just a black and white copy like everyone else – my decisions are ruled by other people, I cry, I have to work to maintain my grades, and I don't know what to do most of the time.
That's what the people in my life don't understand. They think my life is easy, but they don't know about the Hell known as pressure. Not peer pressure, but the pressure from my parents and teachers to constantly make good decisions, to do my work, and to always be the freaking best!
It's quite overwhelming – having to maintain this shade of perfection. They want me to be one of them – black and white, cut and dry.
But it's the grays that make life interesting, right?
They're still dull.
But they aren't plain.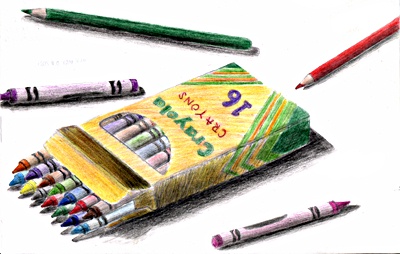 © Dana H., Wichita Falls, TX