Middle School Drama
April 17, 2010
Going into middle school is pretty exciting, new people, new teachers, new friends, new drama. Alot of pressure is put on middle schoolers. We try to get good grades and manage our personal life which is really stressful. Our friends have their own problems and trust us with their secrets.

Starting the school year off well wasn't to hard. I hung out with new friends and got to know them better. One day one of the girls I had befriended wasn't at school. I didn't really realize until something was said about it. One of the girls that was in my math class said that someone was going to hang herself. I was freaking out. I had no idea who it was, but I still cared. I asked someone who the girl was. They said it was the only person missing from our math class. When they said Sarah* I went cold. I didn't know her very well but thinking that she could've been dead at that moment scared me. Sarah came back after that though, but i was still worried. Sarah and I became better friends and texted each other often. I also became good friends with one of her friends named Hailey*. Hailey and I would talk often about Sarah's threats to kill herself. She was just as worried as I. I would ask Sarah if she had tried to hurt herself lately, and one of the times she told me yes. She said that she had a knife ready and was about to end her life when her step dad walked in and told her to start to work on her homework. Sometimes she would text me telling me she was having suicidal thoughts. Once at school she showed me her wrists which were covered in scabs and scars from cutting. She told me not to tell anyone because she didn't want to get 'shipped away to a mental hospital'. I told her no one was going to ship her away but she didn't believe me. One day I snapped. I couldn't hold it in any longer. I was afraid that she was going to die. I told my mom and showed her the texts. We went and talked to the guidance counseler. She called Sarah's house and she had to go to a 'rehab type of hospital', thats what she told me when she got back.

Sarah was really mad that someone told about her issues. I knew that it was the right thing to do though.

Sarah has only cut herself once since then. She did it because it 'stopped her boyfriend from cutting himself'. I don't think that the relationship she is in is very healthy, especially because she was doing so well without him. (Please leave your comments to let me know if you agree that this relationship isn't healthy.)

If you are someone who cuts, please think again before you do. Does cutting really help anything? When you know someone who cuts, it isn't just their problem anymore, its that friends problem too. Think about the people who care about you, and know that you are not alone. There are hundreds of others that feel the same way as you. Cutting is just a way to hide your emotions.

Thank you for reading.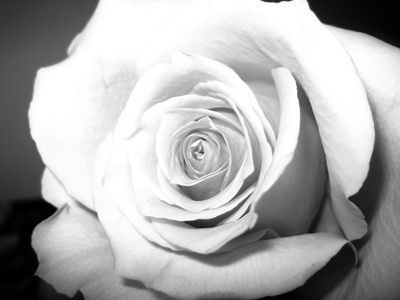 © Kimberly C., Houston, TX