Teen pregnancy
April 12, 2010
Teen pregnancy is a very difficult process to go through for an average teenager. Pregnancy occurs mostly by not using protection. The protection is called a Condom. The condom protects the penis from getting a teen pregnant. When you don't use protection it's called unprotected sex. By having unprote cted sex you can get a STD or HIV. HIV and STD spread to one another sexually. Also, you will have this condition for the rest of your life. That's why you should have protected sex.
Teens all around the world that become pregnant usually keep it or give it up to adoption. When you give it up for adoption you actually give birth to the baby. But, once you have the baby the doctor takes the child and gives it to an adoption agent and the adoption agent gives the baby to the adoption agency. They wait until a new family is ready to adopt the child.
Other teens have an abortion. An abortion is actually the worst. An abortion is when you kill the baby. It's not right but when teens are too young or don't want the baby teens have an abortion. What they do is stick a tube inside the vagina, and sucks out the baby. It's bad to have an abortion because it cannot only kill the baby but it can also affect your self- esteem and your body. You may become depressed.
Some girls go through a depression once they get an abortion. Some teens will cry for days, hours, and even several months some would even try to kill themselves.
Most teens keep the baby. Once they give birth they grow attached to the baby. Often girls that don't take care of themselves as in smoke drink they WILL either lose their baby, they're baby will come out autistic, or with brain damage.
Now from my point of view, I suggest if you do become pregnant be wise and take care of your baby. Don't drink, don't smoke. That will destroy your life and your baby's life. I think if any teenager has sex you should also use protected sex. Use a condom. If you have unprotected sex remembers there are many side effects. Everyone will have sex one day whether you're too young, or you're too old it's reality.
Pregnancy is a beautiful thing. But when you're too young, it could ruin your life. You won't be able o go out with friends, got to parties, none of that good stuff. I think I would convince every teen, if you're going to have sex have Safe sex.
To convince people to not have unprotected sex make sure you have a condom don't rely on a boy to always have one always carry one in your book bag or in your pocket. We all know it doesn't matter what age you are your going to have sex but make its protected and don't "accidentally "get pregnant.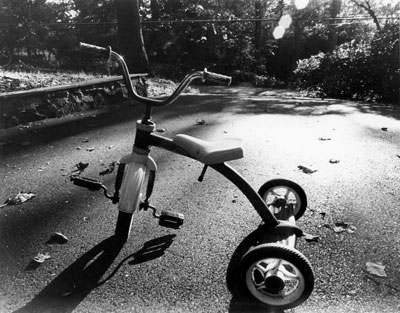 © Emma C., McLean, VA