Wheat-Free
MAG
We didn't expect it. My mom didn't expect me to get the disease too. My sister has had it all her life, my aunt was recently diagnosed, and now I have it too.

We all have celiac disease, which is an allergy to wheat, gluten, barley, rye, and oats. It occurs because of a mutation in genes commonly found in people of Irish descent.

Reactions vary; my sister is one of the worst cases. If she eats food that contains gluten, she has flu-like symptoms: aching bones, vomiting, and diarrhea. In less severe cases, like mine, the symptom is upset stomach. In order to officially diagnose a person with celiac disease, doctors either do blood tests or biopsy your small intestine.

It all started when I began to get sick all the time. I never had an appetite, always complained of an upset stomach, and was rapidly losing weight. My mother took me to the doctor and, after some blood tests, they decided I was lactose intolerant. So, I began to avoid dairy products, which is not easy considering how many foods contain dairy. Then, I began to get sick again, this time right after I ate. My mom decided to put me on a gluten-free diet. After starting this diet, I never felt so healthy in my life. Now I have an appetite, have gained some weight, and am not sick as often.

Hopefully, I will outgrow my lactose intolerance, as my sister did. It's not easy trying to avoid dairy, wheat, and gluten every day, but this diet isn't as bad as it sounds. Since I've been diagnosed, I can't enjoy my favorite foods anymore, but I can eat gluten-free breads, cookies, pretzels, crackers, and other foods. Hopefully, someday there will be gluten-free versions of every food on earth.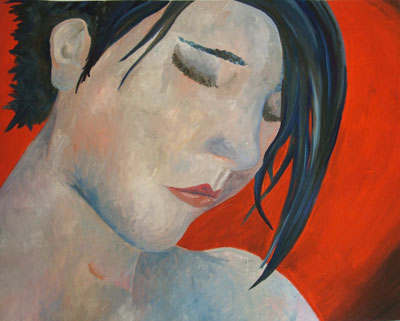 © Lindsay S., Billings, MT