From Behind Whose Eyes...?
January 30, 2010
My face must be so red. I have known for many months now what this would be like but it's still hard. I didn't experience as many stares in the past months as I am right now which is almost expected but still incredibly unfair. Lucas is in his carrier sleeping, unaware that mommy is suffering. I'm with my Dad, which to some may seem weird but now I know more than ever that he'll stand by me no matter what.

A little girl squirms in her chair not so patiently waiting to go into the office, sits with her mother across the room. She's adorable and that's a comfort to me, with her blonde almost white hair in darling pig-tails and bright blue eyes absorbing the world. The mother, who is brown haired and noticeably stressed looks at me occasionally but doesn't say anything; her glares are much more forgiving than some, such as the man and his wife who stare at me with such disgust my stomach knots even harder. They look at little Lucas like they have just seen the face of the devil and to me as if I'm the one who forced this tragedy to happen. They don't know me. That thought should provide comfort, but when you're sitting in the pediatric waiting room, diaper bag, baby carrier and child in tow it's hard to take stares with a grain of salt.

My dad and I exchange glances because we know the back-story. We know that right now either one of us could easily stand up and get mad at them for judging me so harshly unwilling to step any closer and look hard at Lucas's sleeping face and/or speak to me, to inform themselves. The little girl, with the curious blue eyes, is braver than that of her adult counter parts. Children have that quality of innocence which allows them to speak out and change an environment effortlessly. I admire the innocence of kids and there abilities to speak unembarrassed and take in everything around them really, with a grain of salt. "Baby," she says, to her mother but loud enough for anyone in the room to hear, pointing to the carrier which I chose just a week or so ago. It has little airplanes on it and as much as I try to break-down barriers of gender norms and judgments, I thought it perfect for a little boy. The mother, smiles faintly in my direction holding her daughter close and nodding against her ear to recognize the truth of her daughter's statement.

Clearly, someone was not holding their child as closely, a little boy runs in the direction of my dad, Lucas and I. His little legs are padding along so quickly it's amazing you don't see him fall flat out, but rather, he charges full speed up to my leg and holds onto it. I look at him with a smile and look of "happy surprise". He has tightly curled light brown hair and large protruding ears, big round eyes that are dark brown and filled with happiness and naturally, curiosity. He looks at (thankfully still sleeping) Lucas and then back to me, still firmly gripping my thigh. "Bay-bu," he says at a high-pitched range, questioning me.

"Yes, baby," I say smiling and nodding to him. His mother comes to gather him and doesn't pay me or Lucas any notice, which I suppose is the best way to leave things.

We're called into the doctor's office shortly after. I hoist the carrier up and balance it on my hip to displace the weight of lead-bottom Lucas and the airplane carrier. The navy blue diaper bag is tossed over my shoulder and I waddle towards the door into the office. I can feel people's stares following me, but after the realization that it's not people who are judging me, but rather adults who have skewed perceptions based on what they have seen over their years, I am okay with that.


Now, I'm certain you want to ask me how all this came about, if his father's in his life, if we're involved. You want to carefully try to prove you're not like those adults in that room and all around me who stared and judged without ever exchanging a single word with me, but it's okay; I assume things too when I see girls around school with protruding bellies. I try to show sensitivity but isn't it so easy to believe you know what happened with them. To think they're stupid and unaware, to be pretty darn hypocritical and most certainly hypercritical.


Next time, you look at someone who perhaps is a little rounder than you'd expect, or who is rather young with a small child in tow, use a little sensitivity. There may be an exception to every rule, you may think that there is no excuse for teen pregnancy but remember, that no matter the situation, that girl is a person too and she's not stupid: she feels your stares.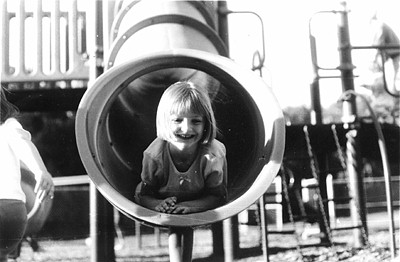 © Jessica M., Marblehead, MA