Cutting for control
January 25, 2010
There are many causes of cutting, but control is one of the most prevalent reasons. When there is nothing that a teen is able to fully control in their life, the teen will improvise, whether with illegal substances, drinking, or cutting.
According to teenhelp.com, the profile of a typical cutter is a female in her mid-20's to early 30s, and has been cutting herself since her teens. She's intelligent , middle or upper-middle class, and well educated. She also comes from a home where she was physically and/or sexually abused and has at least one alcoholic parent. Not only females cut, though. It's common for males to cut, too.
Cutting is the teen's way of coping with stress, a traumatic event in her life, or emotions that are too strong and controlling at least one thing in his/her life. While their parents control where they live, what they do, and most other aspect of their lives, cutting is completely under the teen's control.
Or is it under their control?
Cutting is just like any other destructive habit in the way that it can become a compulsive behavior, according to kidshealth.org. As the teen struggles for more control, the habit becomes more uncontrollable, and the teen slowly loses all control of when, how many times, or how deep they cut.
A cutter doesn't need any more stress, so don't tell them that what they're doing is wrong and that they have no right to feel that way- they have every right to feel the way they do, and of course they know it's wrong. They need support and help.
Take their problem seriously – chances may be that the teen genuinely wants to die. Be supportive, but don't condone what they are doing. The teen needs someone to tell them that everything will be okay and that they are normal for feeling the way they do, but they also need to know that cutting isn't okay and that you won't just stand by and watch them hurt themselves. Get them help if their cutting habit continues.
Self-harm is not healthy, and it may not make much sense to someone who isn't a cutter, but consider the fact that many cutters suffer from undiagnosed mental disorders. Many suffer from depression, bipolar disorder, eating disorders, obsessive thinking, or other compulsive behaviors, according to kidshealth.org. Again, some others have problems with drug or alcohol abuse. Sometimes it's just not something the teen has the ability to control.
Control is the main issue. Parents should pay more attention to their teen's wants and needs and give them more control over the less harmful aspects of their lives. Friends should find a way to get them some help, whether they have to tell the teen's parents or a counselor at school. This may not be what the teen wants, and the teen will be scared, but there is something wrong and it needs to be fixed.
All anyone can do for a cutter is try to find them some help. Remember, however, that no one can help someone who doesn't want or admit that they need help. Admitting their problem is often the hardest part of their recovery process, according to teenhelp.com, so this is when the teen will need a network of support the most.
To help a friend who is cutting or to get more information on the topic, call 1-800-DONT-CUT or visit self-injury.net.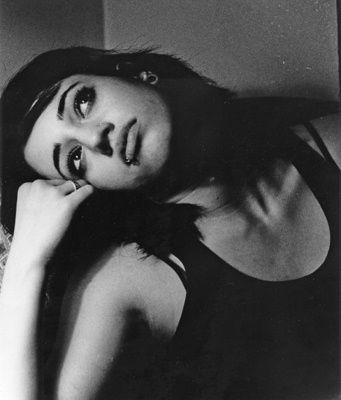 © Jessica B., Bethesda, MD