Teen pregnancy..too over glamorized?
January 24, 2010
The media glamorizes many things that in reality should not be glamorized at all, such as drug use/addiction, alcohol use/addiction, eating disorders, and much more. However, one subject the media has gone too far in glamorizing is teen pregnancies and teen parenting.
The number of teenage pregnancies have been increasing in the past few years, leaving many wondering if this growth in numbers could have anything to do with its glamorization by the media.
A few years back the movie Juno came out. This was a wonderful movie that many enjoyed. It is about high school student Juno who accidentally gets pregnant. You follow Juno, on her journey of having a child as a teenager.
More examples are shows such as "16 and Pregnant", "Secret Life of the American Teenager", and "Teen Mom". Each one of these are shows where young teenagers around the age of 16 find themselves pregnant. In all of these shows these young mothers have their baby, and the baby's father is there helping them raise their child. When watching these, you see the glowing, fun side of having a child as a teenager with only a few insignificant bumps along the way.
In reality more than 50 percent of teen mothers are left by the baby's father before, or at birth, and are having to raise their child alone. It is extremely hard to be a teenager and support a child. Freedom becomes very limited, and you can also loose the respect of many of your peers and friends that once supported you. The cost of raising a child is extremely expensive, and child care can be cost prohibitive. Also the majority of teen mothers never make it to college, and for some it becomes a struggle to even stay in high school.
These are all elements that the media fails to show. Having a baby as a teenager is not a situation the media should be glamorizing. They should either show the full extent of being pregnant and raising a child as a teenager, or not show any of it.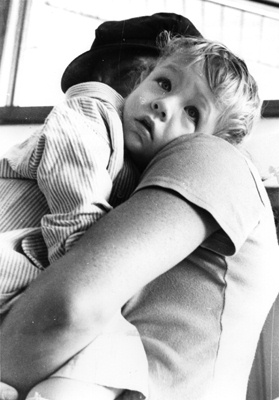 © Ali D., Cincinatti, OH