Drugs
May 29, 2009
Drugs affect your life in every way possible.
It affects your family, your relationships, and how you live.

My older sister use to be a druggy. I remember the middle of the night I kept waking up with her and my mom arguing because she came home stoned and drunk. Their was a couple times were we had to rush to the hospital because she over dosed or got hurt because she was stoned.

Dealing with family problems was a part of my child hood. The memories of her acting up all the time will stay with me forever. My own mom couldn't spend much time with me or my little sister because she was involved with my OLDER sister. She is an older sister that I use to look up to, the one I loved since I was small. She is the one who always been their when time got ruff.

07-08 She has been coming back and forth through jail to rehab. The end of 08 she has finally stayed clean. Our lives are back to normal. Me and my sister hang out more and try to catch up in our new lives. Now finally I can look up to her, now I can be myself.

Anyone who experiences this knows what I'm talking about. I feel like my mother has been spending more time with the three of us more. My older sister has become some one I can look up to. She has a job, she is getting a 2nd job so she can help pay for more things around the house. She is saving up to buy a car and to move out.

I am so proud of her, she has been through a lot. I think People take drugs because they have been though a lot, or they like the feeling of being high, but they don't know how it affects not just them but everyone around them. We went though Christmases without my sister because she would rather be high then go to Christmas with her family.


If a Family is worrying about a loved one that is using drugs, then just listen to me. It's not easy getting over this. Someone who is on drugs cannot be trusted. Everything that I loved druggy's stole from me, if it were money, movies they stole from my mom, my little sister, and myself.


All you can really do if a loved one is getting drugs is confront them, and put them in rehab or jail for a few times. My sister got her act up after the few times in jail.




Even if you know someone who is doing drugs that will affect your life two. I had this friend who was doing great till she hung out with other people and start using, I had to stop being friends with her because she kept calling me names. She was harassing me and stole from me.


Anyone who you think wont do drugs probably will try a drug. Every kid tries new things but little do they know they can surely get addicted to it with one hit.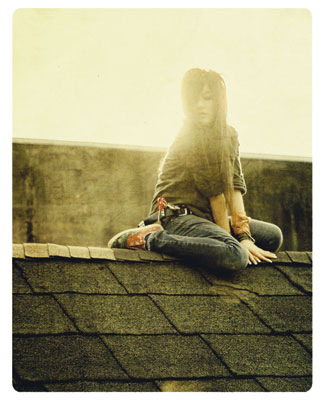 © Hailey J., Lake Oswego, OR