Take a Walk in my Shoes
August 3, 2009
Every day, I look around at the lucky people and listen to them complain about how "hard" their life is.
Their definition of a hard life is acturally having to work for a living ang getting the wrong color shoes.
How about trying mine on for size?
Every day, I'm ridiculed for being myself.
I'm teased, discriminated against, and judged.
I'm not allowed to marry the person I love because of some studid law,
and I can't publically see or talk to my girlfriend because her mother would disown her if she found out.
I have no friends I can really talk to, and I'm forced to be a cheerleader.
Every day, people tell me I will never amount to anything.

And you're still just worrying about your shoes?

Wow.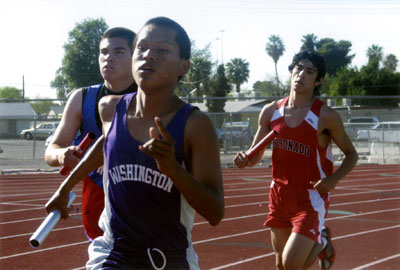 © Dan J., Phoenix, AZ