All Alone
May 8, 2009
I guess sometimes it feels like people don't know what your going through. Sometimes you feel all alone, and like there's no one there when you need them. Even when you know its not true, its hard to reach out to someone.

Sometimes it's just too much. When only the bite of the razor in your flesh can remind you that you're still alive. When it takes pain on the outside to dilute the pain on the inside. When sometimes you have can't tell the difference between reality and fantasy.

And sometimes you don't want to.

I guess everyone's different. We all have our hopes and dreams, and we all have our secret desires that no one knows about. These are the things that keep us going. But what happens when they're destroyed?

Sometimes its just those things. Just the way life's events go, and the way you deal with it. Maybe the red of your blood is the only real color you've seen in days. Maybe the scars are reminders of other times when it didn't work. Maybe you try to stop, but you're just not strong enough to fight the addiction. Maybe you know its wrong, but you just don't care.

It might not be right, but it's real.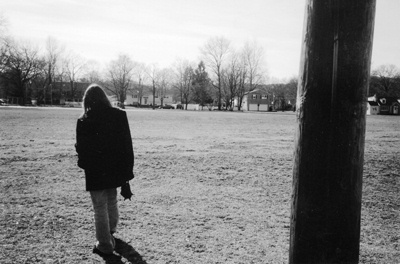 © Rosalie P., Pompton Plains, NJ