Natural gas and Wind Farms
March 5, 2009
Cars are polluting the earth. A solution to this problem is to start building wind farms. The wind turbines on the wind farms are able to power electricity instead of natural gas. Natural gas could then be used as an alternative fuel source for cars. Natural gas is much better for the environment than gasoline.

Wind farms are also better for the environment than electricity generated from nonrenewable resources. The area in which the wind farms are built on can also be used for agriculture or other purposes while still having enough wind turbines to produce electricity. That way you wouldn't waste land. Wind farms also need to have lots of employees which would give many jobs to people.

There are already some wind farms across the U.S.A. We just would need to put a few more buy lakes or oceans and we would be able to power electricity without natural gas.

Natural gas consists of mostly methane. When used as car fuel it has about the same energy efficiency of gasoline. Natural gases are a much cleaner way to power cars than gasoline and diesel. Some countries that have already started to use natural gases to power cars are Argentina, Brazil, India, Pakistan, Italy, Iran, and the United states.

With just a little effort we could stop using gasoline and diesel and stop polluting our earth.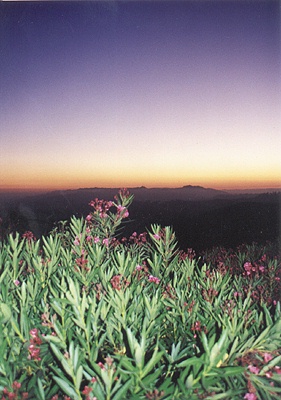 © Michelle L., Suffern, NY