Attaining Energy Independence
MAG
February 25, 2009
The United States is considering strategies for greater independence from coal and oil, but the fact is, we aren't doing enough. The only way to decrease rising global temperatures and ­become less dependent on fossil fuels is to adopt a federal renewable portfolio standard, or RPS. This government program could require every state to ­obtain 20 percent of its energy from renewable sources. The beauty is that it would not specify which alternative energy source states pursue.

Currently America is responsible for one-quarter of global oil consumption, although we constitute only 4.5 percent of the world's population. An RPS would decrease our dependence on non­renewable fuels, a major contributor to the current economic crisis. Due to our oil addiction, we rely on other nations, both friendly and hostile, to supply us with energy. Prices con­tinue to escalate and U.S. jobs are jeopardized. However, money is not the only factor in this equation.

Although the Earth has always had its natural ups and downs, the temperature increase hasn't gone off the charts until recently. As the Earth warms, ice caps melt, causing oceans to rise. With a federal RPS, these negative effects could be reduced significantly.

A federal RPS is the best decision for America ­because it increases federalism yet lets states choose what they want to do. For example, Kansas is one of the leading candidates for wind power, while Arizona is better suited to solar power. The RPS would let Kansas develop wind power and Arizona focus on solar. Although the federal government would oversee states' actions, each state would get to choose for itself. This is what America was built on. Other countries have modeled themselves after our federalist ideas and what our Constitution says about the balance between state and federal government.

Yet something is holding back a renewable portfolio standard. Congress has blocked it several times, fearing that committing to such a mandate could disrupt the balance between national and state government. Lawmakers are also concerned about the negative ­impacts this new type of energy com­mitment could bring, including market ­effects of reduced oil imports. However, currently 26 states have adopted an RPS because they realize the tremendous ­potential of this program.

Not only will a national RPS lead to oil independence and a healthier environment, it will also increase competition. Is it just a coincidence that the world leaders in alternative energy, including Germany and Japan, all have a federal RPS? If the United States is being ­surpassed by these nations, shouldn't we attempt to mimic them? Staying competitive will help our economy. Developing alternative energy creates jobs, which in turn boosts our domestic spending. This program will cost consumers almost nothing and will reduce electricity bills. Of course, it will cost states money up front, but in just a matter of years, we will have paid it off and started saving money. If other ­nations have employed this idea successfully, a fed­eral RPS would clearly work here as well.

Overall, a federal renewable portfolio standard would give states power to remain self-governing and keep us from too much federal control. This idea is cost effective for consumers, helps our economy, reduces our dependence on other countries, and assists in preserving the planet. For these reasons we should adopt a federal renewable portfolio standard.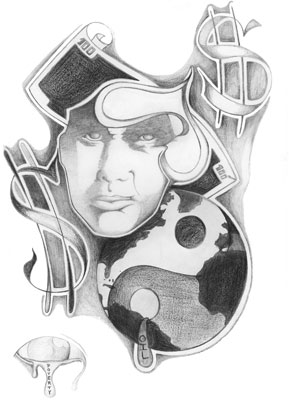 © Kevin M., Miami, FL