Home To Mother Earth
February 4, 2009
Home To Mother Earth

This World Is Becoming Ugly By Inhuman Hands, No Care For The Fragile Ground So Franticly Used

Where Is Worry? The Greedy Consuming Objects Without Concern; No Respect Given To Our Mother Earth Who Shelters us From Harsh Times

Poison Plagues Her Sky With The Black Consequences Of Our Actions.
Negligence: Patterns Full Of Distortion, Harming Her Bewildering Beauty

Ignorance With Its Enigmatic Stealth Has Hypnotized Our Well Intended Moral Sense
Yet Within All The Turmoil A Solution Lingers In The Thick Cloud Of Human Consciousness

An Antidote Exits With The Ability To Cure All Of Our Self-Inflicted Disorders. As We Stand United To Condemn The Selfishness That Binds Man's Cruelty To Her.

World Of Men Must Gain Understanding That As We Appraise Our Disputes, We Mus Live Simply And The Earth Will Be Able To Withstand The Fall.

Knowing Someday She Will Be Able To Begin Anew!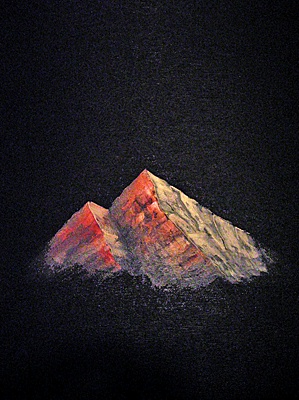 © Neven U., Zminj, Croatia