Becoming Silent
MAG
"You don'tbelong here," growled the city;
His voice barely recognizableover the morning traffic.
"Where do I?" asked thetree;
Heartbroken.
"Not here," snarled the cloudedcity;
Slowly releasing toxic fumes.
"You're hurtingme," admitted the tree;
Pain oozed from his brittlebranches.
"I don't care," proclaimed the city;
Buzzingwith pandemonium.
"But I'm dying," the tree wept;
Smogintensified, strangling his branches.
"You are," admittedthe city, uninterested;
Nearby flowers kissed by smoke, wilting.
"Stop!" uttered the tree;
Exploding with fear.
"Why?" demanded the city;
Wrapping his poisonous stencharound the tree,
like a snake ready to release his venom.
"You need me," argued the tree;
The leaves parched andshriveling.
"You're wrong," claimed the city;
Pollutingeverything in reach.
"Children need me," explained thetree,
"To climb and read books under."
The tree glowedwith contentment for just a moment.
"It's too late,"roared the city;
Forgetting the tree ever was.
"Please saveme," begged the poisoned tree;
Leaves perishing to theground.
"You need me," whispered the tree;
Choking onthe poison.
"Maybe," said the city;
The tree remainedSilent.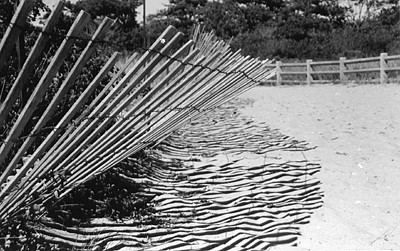 © Doug M., Marblehead, MA