Caretakers of the Land
MAG
My family and I have always been caretakers of the land. We live on a 1,200-acreranch near the Oregon border that my great-great-great grandfather purchased over100 years ago. His concern for the environment and his creative solutions forproblems set the example for our family.

As our community and state growsand development increases, animal habitats decrease. I hear more and more peoplecomplaining about "wild animals" coming into

theirneighborhoods and disrupting their lives. They seem to forget that

wehave actually disrupted the animals' lives and moved into theirneighborhoods.

My family has made some very simple improvements on ourranch that create habitats for animals and encourage them to stay and share theland with us. I think youth organizations could do these projects almost anywherefor little money.

We have a pond that was dug 100 years ago forirrigation, but it's no longer used for this. It is beneath the Pacific Flyway,the migratory route many birds use to head south for the winter. At any giventime you can find bears, mountain lions, coyotes, deer, skunks, raccoons, geese,ducks, fish, turtles, bobcats, rabbits, ospreys and other birds enjoying ourpond. Recently, we restored it to accommodate these visitors and the many birdsthat stop to rest. We deepened the pond, put in goose mounds for nesting, and putdead trees and brush around the edges for shelter. We also built brush pilesaround the ranch for smaller animals to live in. Squirrels, packrats andwoodchucks can be found here. We planted several tree farms, too, that arehabitats and protection for birds and small animals.

Unfortunately thereare not enough areas like our ranch where birds can stop to rest and animals canlive in peace. There should be more locations that provide protection from humansand the elements. It doesn't necessarily have to be a pond, but something birdsand other animals can use for shelter. It could be as simple as a brush pile inthe middle of a field or a small tree plantation in a park. The object is tocreate a safe place for the birds and animals that humans will respect as theirhabitat.

My family's legacy as caretakers of the land has been passeddown to me and my sister. We work hard to make them proud and continue to createa place where both humans and animals can live together peacefully.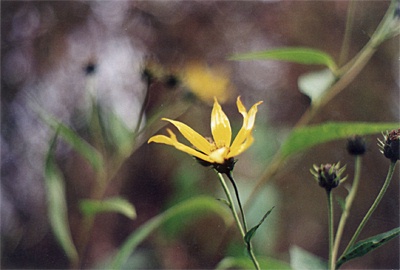 © Scott R., Casco, MI