Ours To Discover
MAG
Sprawled across the blanket, dozing, with the clouds' shadows overhead alternating sun and shade, I cannot clearly hear my friends; their voices are the comfortable buzz one recognizes just before sleep captures her.

Feet rested, arms folded, I open my eyes to look directly into the sky. Maples and Bradford pear trees hug me on all sides, and the grass blades cushion my head. My passion for and devotion to these things are my more distinctive qualities.

Superficial obsession this is not (that is never the case with me), but rather a genuine admiration for and awe of the world's backdrop. My family used to go camping often. Hiking, swimming, stargazing; these experiences, I can only assume, contributed to my deep attachment to the outdoors, unless my mother, always the nature-lover, passed down the environmental awareness gene. The world's complexity, the aesthetics, the spirituality - they consume me.

For years I sought purpose. Now that I know without hesitation the general direction I am walking, the enthusiasm inside me mounts daily. The fire within cannot be extinguished. I research very carefully, then dive in; that is the most effective way to attain goals.

As sociologist David Maybury-Lewis discusses in "Tribal Wisdom," an excerpt from his book Millennium, published in "Utne Reader," we take what we want from the planet and forget our responsibility to it. We tend to think of ourselves as the owners of the land, rather than the other way around.

"There is none of the reciprocity so characteristic of tribal societies," Maybury-Lewis writes. "For the most part we mine the earth and leave it, for we do not feel we belong to it. It belongs to us. This rootlessness and the waste that goes with it are particularly shocking to traditional societies."

In response to this, my obligation to Nature is as follows: to discover, to protect and to build a mutual understanding with Nature. Knowledge must precede action, which stands as my purpose for desiring an education in the environmental sciences.

The location I choose to call home in any future, near or distant, can rest assured that the duty in my heart will be the same: to discover that place, protect it, and work with it for mutual benefit.

Wherever I decide to travel, for which-ever cause I fight, whomever I befriend, if I have reason enough to stand up for that place, issue or person, I will. I fully intend to spend many hours studying and working in the fields of geology, geography, forestry, botany, ecology and horticulture.

I offer my time, leadership, devotion, and, of course, passion to our world.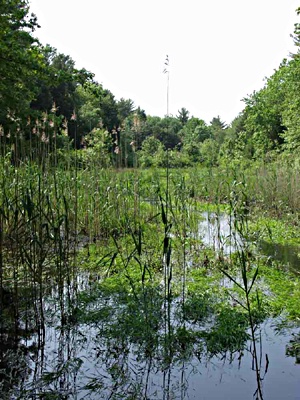 © Aaron G., So. Dartmouth, MA