Earth's Capacity
MAG
In the time it takes you to read this paragraph, 40 babies will have been born around the world. Population control is the key to survival.

Pollution is the first major problem of this growing population. On average, each of the 6.3 billion humans creates 1,600 pounds of garbage every year. As our population increases, the garbage will only worsen, and where will it all go? Not only does it affect the environment, but toxic waste and air pollution does, too. Every year, 2.5 billion pounds of disgusting toxic waste ends up in the air, water or ground, causing 50,000 people to be hospitalized. Controlling the population is critical to saving the environment from hazards of pollution.

A shortage of food and resources is the next reason why population control is so important. As stated in The Complete Idiot's Guide to Saving the Enviroment, the "population is growing faster than the food supply," and it will be only a matter of time before we run out of food. About 1.8 billion people (30% of the population) suffer from malnutrition today, and the number will increase as food runs out.

The lack of resources is just as serious. It takes thousands of years for the earth to generate fossil fuels and it's only a matter of time before oil will run out or be so difficult to obtain that it will become uselessly expensive. The more people in the world, the more oil will be consumed. Controlling the population is a significant part of saving the world's food supply and irreplaceable resources.

The most important reason to encourage population control is that there just is not enough room. Like they say about land, "They're not making any more of the stuff." By the end of 2004, the population is expected to increase by over 78 million people. By 2050, population experts believe that 7.9 billion people will exist! Can the Earth hold so many? There might be a point when there will not be enough space. The key to survival is definitely population control.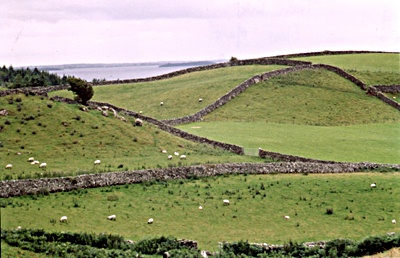 © Eileen M., Milford, CT