Urban Sprawl
MAG
When you step outside, chances are you can walk for no more than 10 minutes before you see a grocery store, fast-food restaurant or chain store right outside your backyard! You probably don't notice it because the sight of a McDonald's or Wendy's is nothing new. However, some people are not used to it and cannot stand it.

I know, because I am one of those people. The house I grew up in was on a 48-acre stretch, most of it woods. I was surrounded by farmland my entire childhood. I knew how to milk a cow, raise chickens and harvest corn. I remember not long ago I could look out my window and not see million-dollar houses and fast-food restaurants. The road outside my house used to be a country road where you could walk and not worry about traffic. It is now four-lanes wide and it takes five minutes to pull out of my driveway. This is an example of urban sprawl.

Centerville, Ohio has been a victim of it and now it is spreading to a more rural town - Yellow Springs. Yellow Springs is only a 20-minute drive, for now. Since the 1980s when the highway to Yellow Springs opened, major businesses have sprung up. Sure, you see farmland and cows and horses on your way to the village, but surrounding those farms are Burger Kings.

In the country, you find signs opposing urban sprawl, then a business leasing land right next to it. One accomplishment that prevented sprawl was the preservation of 900 acres called Whitehall Farm.

However, I know that I must look at both sides of the story. From 1940 to 1970, the population of Yellow Springs rose from just over 1,000 people to more than 4,000, but then stopped. It seemed that since major businesses were not allowed to come to Yellow Springs, people could not save enough money to buy a house there. The population and the price of housing are two major reasons for the development of big business.

Opening larger businesses would definitely bring in more people, business and money for the village, but the only problem is that its citizens don't want it. They've put up signs, sent letters to local government and had protests. People there, and all over Dayton, want this village to remain rural. Even though there are not yet any large corporations in Yellow Springs, the village setting is what keeps bringing people back there.

Here is some action you can take to protect your town from urban sprawl:

1) Go to public hearings and meetings to vote for bills that keep traffic and business down.

2) Find out about a local Sierra Club to help with local projects.

3) If you see an article in your local newspaper about development or sprawl, write a letter to express your opinion.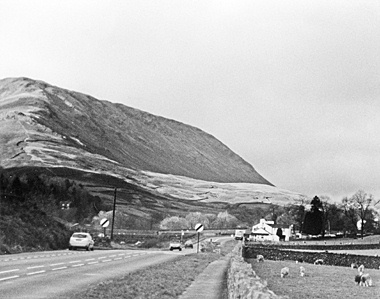 © Eleanor J., McLean, VA