Slash-and-Burn Farming
MAG
Although slash-and-burn farming is considered ecologically destructive, it is still a common practice across the globe. Concern over its use in the Amazon rainforest is especially high since the Amazon is the most biologically diverse ecosystem in the world. Many of its organisms are already endangered due to the harmful anthropogenic activities practiced there. Unfortunately, slash-and-burn farming only further jeopardizes their survival. It is essential that modern farming methods replace slash-and-burn to help prevent the extinction of the Amazon's creatures.

The first step to ending slash-and-burn farming in the Amazon is to educate the farmers about other agricultural techniques since many are simply not aware. These lessons could be designed by agricultural scientists and taught by student volunteers. Most Amazonian farmers are not aware that slash-and-burn is a primitive farming technique that can and must be replaced by a modern method that respects the environment. Though the ash that results from burning vegetation does fertilize the soil, more effective fertilizers exist. Farmers could be educated about these through samples provided by fertilizer companies.

Another solution would be using organic remains instead of ash since they are richer in nutrients and cause no ecological disturbance and could be supplied by developed countries (including the United States, where consumers throw away more than 10 percent of their food each year). Rather than have food remains decay in dumps, they could benefit these farmers. Additionally, farmers should be taught about crop rotation (where different crops are planted in a sequence so when one deprives the soil of a certain nutrient, it is followed by one that returns that nutrient). Often, farmers plant the same crop year after year, not realizing that this depletes the soil. Without proper education, farmers will continue farming in both an ecologically and economically destructive manner.

The second step to ending slash-and-burn agriculture is nurturing the damaged areas back to lush land. Once the land is recovered, plants and animals can be reintroduced. It takes years for land to recover, which is why slash-and-burn farming is so destructive - certain species may never return.

The United Nations should send scientists to areas damaged by slash-and-burn to determine the best approach to recovery. Once the land has recovered, farmers must be trained to employ modern methods. Inspectors should check periodically to verify that these methods are being practiced and those who continue to slash and burn should be fined.

It will be difficult to eradicate slash-and-burn farming from the Amazon, but it must be done. The sooner it is stopped, the sooner the environmental and economic problems in the Amazon can be solved.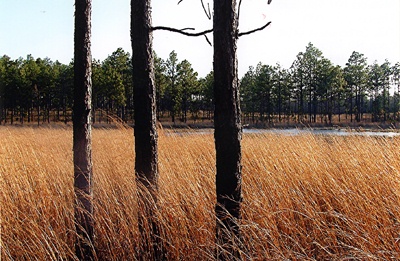 © Mikaela M., Cary, NC