Environment Contest Essay
January 19, 2012
Imagine driving to school over mountains of garbage that you and your entire neighborhood had thrown out that month. Doesn't sound so pleasant, huh? This is what will happen if humans don't recycle. Our landfills will overflow causing expansion of landfills making the world one giant landfill. Our environment will become one heaping garbage bin if we don't help it by recycling.

Environmental issues seem to touch everyone's hearts but that doesn't mean anything. Little things like recycling need to be recognized more. Kids my age think of recycling as a chore. Something that makes them go out of their way to do something that doesn't make a difference. When they think something isn't worth doing they don't do it. I think schools need to enforce recycling more that they do now. Schools could set guidelines about recycling and should put up posters and reminders along the walls. Schools could even offer a class on the fundamentals and importance of recycling.

More recycling bins should be placed around the school so kids recognize them like they recognize trash cans. If there is just one recycling bin in a classroom then kids won't remember to recycle more than they just toss things in the trash. At my school in the Home Economics kitchen, there is only one small recycling bin in the corner of the room while there are five big trash cans with easy access. If more recycling bins were placed in the kitchen, fewer items would be wasted. That is just one simple idea that can help change the world.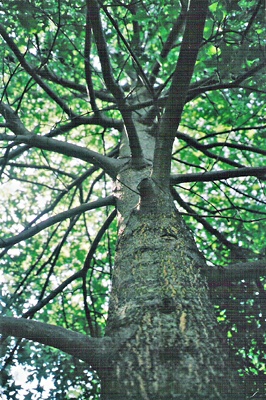 © Bhuvaneswari R., Sleepy Hollow, NY