Are Walking to our Deaths?
January 9, 2012
How would you feel if you knew that the world is going to end by the time you turned 20? That would really feel terrible. If you knew that the disaster could have been averted, you would be downright furious! This could become a real situation for the younger generations, maybe even mine all because the average person does not understand the effects of global warming.




Global Warming will destroy the earth if some major changes do not happen soon. At the rate our population is growing, we will be using the resources of about four planets by the next century. Also because of climate change, the Earth's temperature will go up by a few degrees over the next few centuries or decades. If it is not slowed down, the Earth will go down the drain.

If the Earth's average temperature rose one degree, millions of people will lose drinking water. The snow and ice on many mountains will disappear. The sea levels will raise so much that half a million people in Bangladesh and North India will be flooded.

There will be a shortage of drinking water in many countries if temperature rose two degrees. Millions of people will die because of the sun's heat. Sea levels will rise several meters flooding cities like Miami and New York.




The ice around the North Pole will melt completely if the temperatures rises 3 degrees. The Amazon rainforest will dry out. Food shortages will develop across Earth. People will fight over land and food. The climate may never have a chance to go back to normal.




The North Pole and the ice in Greenland will all disappear if the Earth's average temperature rose 4- 5 degrees. That will mean no more Santa Claus and his elves. Countries like Egypt and Bangladesh will be completely submerged. Lots of people and animal species will die out. The ocean will rise even more that most of the coast will be flooded and hundreds of millions of people will die. The world will be at the brink of destruction.




If the Earth's temperature rose 6 degrees, that will mean world annihilation.




Fortunately, there are very easy ways to slow down global warming by ourselves. First, we should reduce green house gas emissions by using energy efficiently in our houses. We should try to use alternative fuel and energy sources. For example we should use solar or wind power instead of oil or coil. One of the best ways to help the environment is to ride bikes or walk to places close to you. It helps not only the environment, but it also keeps you fit. One more thing you can do is plant a tree. Did you know that planting four trees is the equivalent of taking 100,000 cars worth of carbon dioxide emissions for a year! Most people think they are powerless, but that is not true.

Global Warming is like a poison for mother Earth. It can easily be slowed down and maybe even reversed, but still people do nothing. People feel that they are powerless, but in truth, they are not. If everyone saved gas, if everyone recycled, if everyone used fluorescent light bulbs, together we will save millions and millions of carbon emissions. Already the polar ice caps are melting, sea levels are rising, and if we do not change our ways soon, we may as well see the end of the world.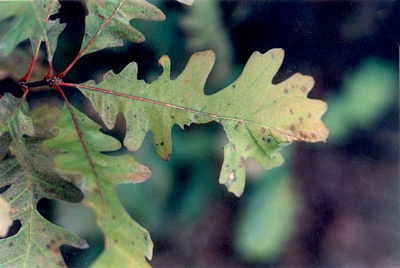 © Allison S., Eau Claire, WI