Chewing the Cap Off
November 16, 2011
I laughed when I had realized the similarity. It was all too true, all too depressing.

I sat in silence, staring to my left at the painting that I'd glanced over oh-so-many times before. The dark shade of blue washed over the background complementing the flower pot before it. Peach, violet, crimson, and leafy green colors splashed on the easel, combating the surrounding depressing dye. Blossoming petals bloomed with waning exuberant life.

It was dying.

A growing collection of once-lively petals lay scattered on the ground. The body itself did not seem to care about drowning the space in its own making. Not at all! Detached from the problem, shedding without worry, as its own mortality hung above a roaring fire. Out of sight, out of mind, all beneath its very own nose.

Yes, I laughed. But then I wept.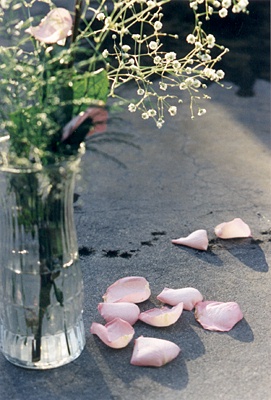 © Kathleen S., Maumee, OH