The Omnivores Dilemma
MAG
November 8, 2011
The main problem I've always had with books about the food industry is, if they do their job, they end up making you not want to eat anything. I'm not saying that that's necessarily a bad thing, but it makes me hesitant to recommend The Omnivore's Dilemma.

The first half of the book is a look inside the industrial food industry. All you self-loathing neo-food-nature-hippies who want fuel to protest with should look here. It contains a startling amount of information about the state of the food industry, from feedlot conditions to cattle feed to chemical processing plants. It even goes a bit into the industrial organic industry, which is in some ways just as bad as traditional industrial food. If, however, you are a more optimistic neo-food-nature-hippy, you'll be more interested in the second half of the book.

Here, author Michael Pollan looks at a more natural way of obtaining food: through local food chains that include grass-fed farms, and by foraging in the wild. This section is less informative and more philosophical, which made it more interesting to me. It delves into the idea that people should be personally connected to their food, an idea supported by Pollan's loving descriptions of the meals he enjoys during his expeditions into the natural food chain. In fact, Pollan prepares a meal completely self-reliantly, learning how to identify mushrooms, hunt for wild pig, and harvest yeast from the San Francisco air.

The way the book is divided into two separate world views helps to brilliantly demonstrate the contrast between how we eat and how we should eat. The description of the cynical – some would say realistic – portrayal of food in the first half, however, pales in comparison to the loving detail given to the wholesome, delicious food prepared in the second half.

Reading how the animals actually live good lives on local farms may make you feel bad about eating a Big Mac next time you're hungry and short on time and cash. But does that guilt make reading this book not worth it? In short, no.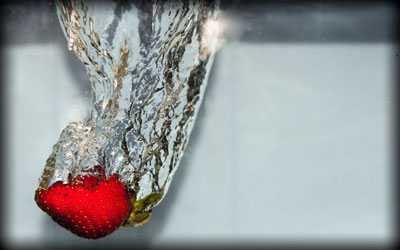 © Abdullah A., Qatif