Clean it up!
July 10, 2011
My local park is a beautiful sanctuary, filled with many gorgeous plants and animals. However, when I recently took a volunteer job there, cleaning up trash, I examined it under a new light. Looking for trash, I suddenly became aware that it was everywhere. Not just in my park, but the entire face of the planet. Cleaning a park is a very demanding task, but the entire planet! Humanity has a massive problem to deal with, but an even greater solution. It's time for everyone to take the challenge and clean it up!


The effects of careless littering to the environment are often devastating. I regularly see precious water, of which only 0.5% on Earth is clean, soiled with paint or oil and deeming it unusable. Waste also has the power to destroy habitats by polluting and pushing out plants and animals from their native homes. Wildlife can even die from trash, animals will eat foreign materials and choke or toxic waste invades natural areas and destroys all life. Not only is trash harmful, it's just plain ugly and creates a poor environment for anyone to visit. The sad part of this pollution is the fact that it is unnecessary and 100% preventable. Precious life and resources could be spared if only people would be responsible for their actions.


In the midst of these many great ecological disasters, there is hope. Humans began this problem and we have the power to fix it. There are many ways to get involved to improve the health level of your local and global environment, from volunteer cleanups to installing trash cans anything will help. Yet the best way to reverse the impacts of garbage pollution, is to never create it. Simply be responsible and clean up after yourself to preserve natural beauty and conserve precious wildlife. We depend on the natural world to sustain our lives, and nature depends on us to keep it healthy. With cooperation and hard work, these two forces can coexist and thrive. We now have a challenge before us, it's time for everyone to work together and clean it up!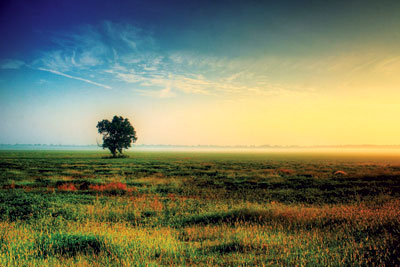 © Taylor M., Pelham, AL