To Leave, or Not to Leave... is NOT a Question
January 23, 2011
You take one last look at Fido, knowing he'll die and you'll never see him again. The kids will be devastated, but you had no choice. Besides, if Mrs. Goldfarb across the street could leave HER pet behind, in the streets, you can, too. Right? Wrong. Abandoning an animal, no matter the reason, is never ok.

First, if you abandon your pet, that is the same as if you murdered it! Already, 100 to 1000 pets have been abandoned (murdered) this past year. Also, studies from London show that once-tame dogs can't survive on the streets. You think dog packs grow. They do. However, that's only because more pets get abandoned to join them. Besides, we are all animals, and pets are part of our family. Who gave us the right to kill our relatives? How can you live knowing you condemned a family member to death?

Second, the guilt you feel for your cruelty will affect you in several disastrous ways. Harboring guilt can lead to depression, which (in extreme cases), can lead to suicide! Also, feeling guilt affects grades, because a sense of loss keeps children from doing their best. As hurt builds up, damage becomes worse. According to animal shelter director Annemarie Taylor, "It can be the last straw, losing a pet you're attached to." How can you do your job when all you can think about is your betrayal of your pet?

Finally, abandoning your pet encourages others to do the same. Believe me, that's not what you want. You think it's only one pet, but there are some terrible stories. In one duplex, 49 pets - 46 dogs and three cats – were left with little food and water when their owners decided to leave. When they were found, all were sent to a shelter. All were rehabilitated, luckily. Also, there is a dumping ground in Arizona, where people abandon unwanted animals. There are no shelters nearby, and not much to live on. When this was found, most of the pets were dead and decomposing; a half-crazed horse stampeded wildly over those bodies as if they were dry leaves. Is this the type of behavior we want to encourage?

I understand that some people think it doesn't matter, that it's only one pet, that they had no choice. I understand they don't want to leave their pet behind, but think they must. On the other hand, there are three simple options that are way better than certain death. For one, give your pet to a shelter. That way, Fluffy can get a new home. Second, give your pet to a friend. Third, take your pet with you. It's that simple.

You stick Fido in the car, giving him lots of hugs and kisses. You'll miss him, but he'll be happy at your friend's house. Plus, at least he's alive! That's the way things need to be. In St. Joseph, Missouri, it is already a criminal offense to abandon a pet. Being like them will save the lives of hundreds of pets, keep our families strong, and show the world we care. We need to change, to make a difference. We need to stop abandoning our animals.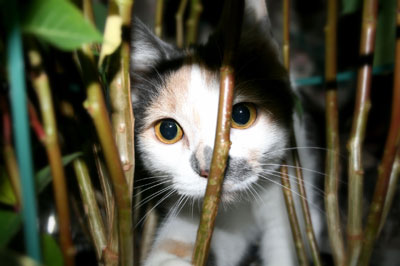 © Leah B., Kokomo, IN