The Plastic Bag Monster
September 20, 2010
He calls himself the plastic bag monster. He is an environmental activist and on September 12 at Jones Beach on Long Island, he urged others to stop using plastic shopping bags. His name is Andy Keller, and to show how wasteful plastic shopping bags are he wore a suit made of 500 plastic bags, which he said is the average number used by individual Americans every year.

Andy Keller founded the ChicoBag Company in 2005 to curb the use of plastic and paper bags. ChicoBags are reusable nylon shopping bags that can be folded to fit into a back pocket. He came up with the idea to start the company after he took out a load of construction debris. Once there, he saw the daily trash pile. Keller noticed that much of the trash being thrown away could have been recycled. He also saw hundreds of plastic bags doing nothing but blowing around in the wind and knew that they would never decompose. From then on, Keller decided to stop using plastic bags for good.

"People think there is this place called 'Away',"
Keller said in an interview with Newsday. "You put things in the recycle bin or the trash can and they go "Away,' never to be seen again. What's interesting is seeing people's reactions when they realize this place called 'Away' doesn't really exist."

When Andy Keller spoke at Jones Beach on September 12, he wore his suit of 500 plastic shopping bags and spoke about the negative impact of plastics. The event was staged at the beach to dramatize the effect of plastic bags on waterways. He called on local governments to offer customers the option of bringing their own reusable shopping bags into the store and strived for towns to follow in the lead of Westport, Connecticut, which had banned plastic bags in 2008. No towns in New York have banned plastic bags.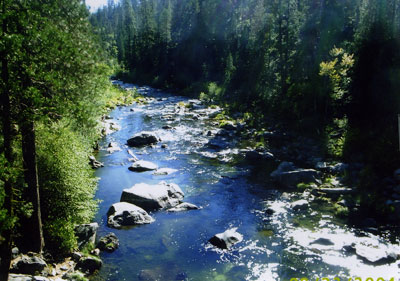 © Laycie C., Stockton, CA