Dying Body
MAG
August 29, 2010
The world is a body
and the people are the brain.
The trees are the almighty lungs
that keep the people sane.
The water is the blood and the animals are cells.
The oxygen is heaven
and the outer space is hell.
The atmosphere is the skin
and the rocks are the teeth,
always grinding together
but there's nothing left to eat.
The blood and heaven are in the brain
and it is hell that we fear.
But we adventure to it anyway,
and make the rain turn into tears.
The killing of our lungs
Is the work of the brain
And the lack of all that oxygen
Makes the people go insane.
We mutate our cells
and burn holes in our skin.
We send the blood and brain to hell
and it makes the body spin.
So when we finally all die out
and all that's left is burning land,
then all we've got to show is cancer
and a dead body on our hands.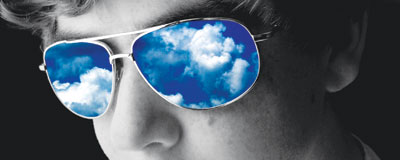 © Joseph B., Mesquite, TX