save our world
April 15, 2010
Today most of us have this wrong notion that the earth is dying. However, the earth is fine; it still will exist as a planet long after we humans are gone. Therefore, what really needs salvation is not the earth, but the human race. We are creating our own personal hell----an environment which is not suitable for our existence. If we do not change, one day the earth will not provide the environment that our survival requires and then our civilization will be gone.

Everybody knows the usual methods of "saving the earth", such as saving water, using bicycles instead of cars, planting trees and recycling. However, there are lots of other ways to make our planet a better place to live on.

We can help by boycotting certain products. Indeed it is impossible to live in the modern world today without goods such as cars and paper even though making or using them can seriously jeopardize the environment. However, boycotting unnecessary products such as furs can in no way hurt the economy of the world; on the contrary?resources can be preserved.
Saving animals can also help balancing the world's eco-system, which is one aspect of the environment. There are two things that we can do. One is refusing to wear furs and convincing people we know to boycott them. Though the seriously endangered species such as otters may still be hunted since their skins are traded in the black market, but at least the animals whose furs are traded legally can be spared. Another thing to do, especially for Chinese people, is to stop eating so many types of animals(I am Chinese,so I guess it's ok to make this comment). Though it is unreasonable to demand all of us to be vegetarians, we should at least have the decency to stop feeding on creatures that are dying out even without our consuming.

Another way to save our world is to help the organizations that are recently doing their best to save the world, such as Green Peace and WWF. I am a volunteer for the former, and I tell friends and relatives about its concepts so that they can let more people know about it. Then more and more people can become aware of the grim reality that we need to change our lifestyle to enable the human race to exist. Also, we can support these organizations by donating money. We do not have to donate much, but our donations combined might be able to save a certain creature from extinction or to stop certain logging companies from felling ancient trees.

There are many other things that we can do to relieve the effects of Global Warming, Global Cooling and other sorts of climate and environment issues. Though what we do today may not lead to any substantial change in the environment in a decade, there will be a day when all our hard work is paid off.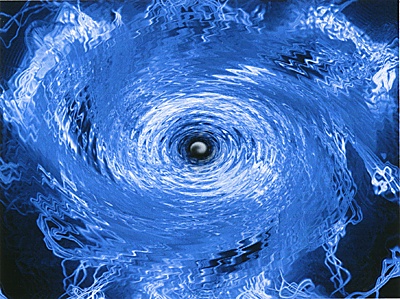 © Alex D., Phoenix, AZ