WWII and Recycling
April 5, 2010
Today, people are trying to be more green and eco-friendly by recycling and reusing things. They get on others backs for not doing the same. If we look back to the time of the Second World War, we notice that just about everybody recycled, and they didn't even realize it!

Back when the war was raging in Europe, the troops needed all sorts of things, and the only way to get that was to hold scrap drives all over the country. Americans brought in whatever they had laying around, rubber tires, old car parts, anything, so it could be recycled and used for airplanes and other military supplies. Americans brought in toothpaste containers so they could be refilled. They did anything they could to help the troops. They didn't know it was better for the environment, they just knew that they were doing a good deed for their sons and husbands and fathers overseas.

Black-outs were even good for the environment! If everybody in towns and cities across America had to turn off their lights in their houses for a few hours, that saves a lot of energy.

Women planted victory gardens and raised their own vegetables, so they wouldn't have to buy canned items. They utilized their leftovers and made them into new dishes the next day until they were all gone. Nothing went to waste, then, but so much goes to waste now. I personally think that another World War might actually be kind of good for the world, enviromentally-wise. We would have to recycle and reuse everything, instead of throwing it all away.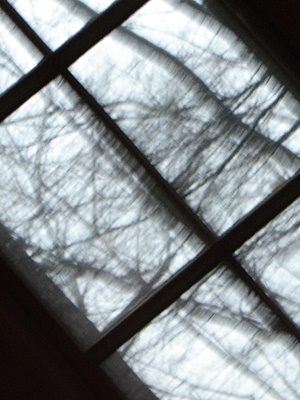 © Claire H., Boxford, MA