Dear Litterbug
MAG
March 26, 2010
Dear Litterbug,

It has come to my attention that some people are growing increasingly upset at the amount of trash scattered along the ground by your hands. This is absurd.

There are only a few hundred pieces of garbage visible at any one time. Certainly not enough for one to notice without keeping his or her eyes open. If people are worried about the growing waste, they should just walk around with their eyes shut. Problem solved.

All this complaining nonsense is getting out of control. They need to understand that you cannot help throwing your cup on the ground once you are finished drinking its contents. The trash can is one hundred inconvenient feet away, and it would be a complete waste of time to saunter all the way over there to dispose of an empty Starbucks cup. So, of course, you just drop it.

I know you hear stories on the news about waste contaminating oceans, lakes, and streams, killing millions of aquatic animals and infecting our drinking water, but that's not a big deal. The newscasters are not talking to you. That only applies to the other 300 million people in America. You do not live by the water anyway, so it cannot possibly be harmed by your trash.

Littering isn't exactly mentally stimulating. Maybe, to keep things interesting, you could find creative ways of tossing your candy wrappers on the ground. You could leave a trail of trash wherever you are headed so that the person stepping on all the gum, paper, and waste can find you and thank you for the service you are doing the city. Or you could try throwing the garbage as far as possible. It could be a competition with friends. They are probably inconveniently throwing their unwanted materials in trash bins though, so they are ruining the fun.

See someone running by? Just throw the garbage at him. It could be a game, throwing trash at targets. Elderly people and children make good targets, since they are less likely to throw things back and easier to hit. Then once the children are old enough, they can join in. That way youth learn manners from fine Americans like you.

Better yet, let's throw all garbage on the ground: napkins, excess food, hazardous materials – everything. That way the government can save money on trash cans; there will be no need for them. The garbage men will be out of jobs, but they can always find new ones in this grand economy of ours. The ground will be coated with apple cores, pizza boxes, and empty Gatorade bottles. It will provide the perfect cushion for people's feet. Maybe it will even help with arthritis!

Litterbug, the world is your oyster. The littering laws do not apply to you because you are above the law. But watch your step; I wouldn't want you to trip on your ­insincerity.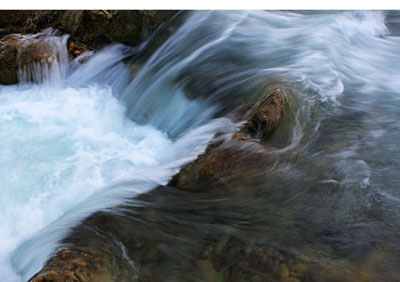 © Ellyn R., Elgin, TX