Saving our environment from regulation
March 18, 2010
As a high school student, one might expect that I would not be interested in the environment, the government, or how much they interact. However, after studying the agreements and disagreements on these issues I've come to one conclusion: The Federal government regulating our environment will lead to catastrophic effects for generations to come. Studies have empirically shown that federal environmental regulation fails to promote conservation, but also fails to support the economy, and structure of the American Way.


To fully understand today's regulation, one must go back to the 1960s and 1970s. Ten months after the first Earth Day in 1970, Richard Nixon signed a bill that would play a major role in government spending and control. The bill was called the Clean Air Act, and it set a standard of environmental regulation never seen before in the United States.
The next July, after a political battle over tougher emission control, President Nixon created the Environmental Protection Agency. It started out as a governmental agency designed to save the environment, human health, and the eco-systems'; all by 1976. After regulating lead, carbon monoxide, sulfur oxides, hydrocarbons, and other pollutants, the EPA had still not reached its goal of a clean environment in the 1970s. Voter approval plummeted after the failure to clean the air, but when pollution was declared a cause of cancer, public opinion rose once again after air pollution control, the next power granted to the EPA was toxic waste sites. Although the science was shaky behind these two assumptions the government continued spending, and regulating.

Fast forward into the recent years. In a monumental Supreme Court case (EPA vs. Mass.) the Court ruled that if the EPA found that Green House gases posed a threat to human health, then regulation must ensue. Surprisingly, the EPA did not want this responsibility when it was given to them. The EPA publically declared in 2007 that it was inadequate to address climate change, even if Greenhouse gases pose a threat. Today, however, the EPA's stance has shifted dramatically. EPA Administrator Lisa Jackson is dedicated to regulating Co2 emissions. But what would this regulation entail? A few examples that come to mind are the following: Factories, cars, hospitals, schools and big farms. Although the Environmental Protection Agency plans to phase in regulation, the fact still remains that eventually, the regulation will happen. Don't get me wrong; I'm a big believer in taking care of our environment, and conserving it to the best of our ability. However, risking this sort of regulation does not seem smart considering the evidence backing it up. Suffice it to say that scientists are most definitely not in consensus on this issue. Should we really base our laws off science that is disputed by over 30,000 scientists? Are we sacrificing our environment by not regulating? Is there a better way?

Luckily, all these questions have an answer. There are many options for conservation aside from costly federal regulation. Because the environment forms individual ecosystems, it would be more practical to regulate at a state and local level. Another option is to let the private owners take care of their land. The assumption that private citizens do not care about the environment, and won't take care of themselves is arrogant, and unfounded. Through private conservation efforts, paired with state and local governmental efforts, the environment would be much more secure.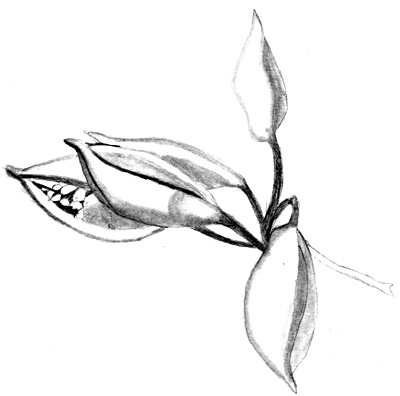 © Carlos C., Glendale, AZ