Gray Tree on a Cold March Morning
MAG
January 26, 2010
Oh, how sad you look my dear, ancient friend,
so dry, so bare, so alone.
Standing as a solitary reminder of the outside world in a gray courtyard.
I've seen your beauty in months of warm, old friend.
I've seen you fruitful, vibrant, and alive.
I've seen your many fingers shake and dance to the tune of the wind.
I see you now, friend.
I see your sorrow.
So naked you appear.
But you, brother, hold power I do not.
Six weeks from now you will once again be young and beautiful and fertile.
Six years from now you will repeat your cycle.
Six decades from now you will tower over me.
Six centuries from now, you and I shall once more be one,
Returned to the all-giving mother who yielded us both.
Whom did she bless more, brother?
I, whose locomotion and power of thought allow me to manipulate my surroundings.
Or you, who lives and grows far beyond my capacity.
We are one, friend.
We are one.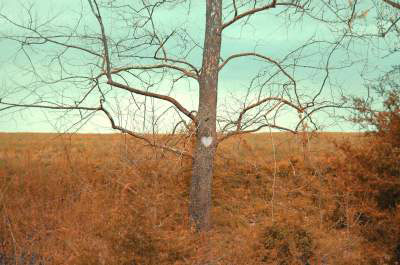 © Morgan L., Greenbrier, TN