Christmas Trees
February 9, 2018
"That's beautiful."
I was almost scared out of my skin at that sound of that voice. As I turned away from the Christmas tree I was decorating to see who it was I saw in elderly women. She was a tenant of the floor. She was holding on to a chair as she stood, as she was looking around the room at the the Christmas decorations, and Christmas tree with a watchful eye.

"The decorations are lovely."
"Thank you."
"Are you here to decorate the Christmas trees?"
"Yes."
"Oh, thank you for all your help. We all appreciate it."

You could see her eyes dazzling with joy and her ear to ear smile lit up the room while she thanked us for volunteering at Beatitudes, a local retirement community. Seeing the wholesome gratitude that she had towards a volunteer for taking time to help in her community gave me a new perspective on volunteering. Although sometimes you may feel like your work goes unnoticed, and sometimes it might. There are also people to whom your time and effort may mean immensely more than you think. The bliss on the women's face when seeing a volunteer's work warmed my heart and made me want to devote as much genuine love and care into my volunteering. I can not imagine a more fulfilling feeling than knowing that what I do as a volunteer could bring so much joy to someone. Although volunteering for the first time or at a new place can make you have butterflies in your stomach the experience and the outcome of the work are always worth being a little jumpy.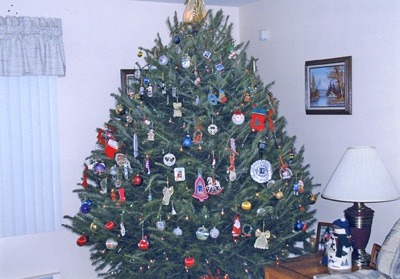 © Brian N., Mildford, CT