My Home
February 9, 2018
Growing up in a household where you are constantly told that things always happen for a reason, accumulates into a lifetime of internal solitude of your deepest thoughts and feelings. Things a child shouldn't experience shaped my, at the time, 15-year-old mindset that liked to keep to itself.
On my yearly trip to my hometown, Sonora Mexico, my cousins found me to be particularly out of character. More than usual at this point and they decided we needed to take a trip to Casa Hogar Rancho del Niño San Humberto, an orphanage a few cities outside of my Mexican home.
Before my arrival to this yearly trip to Mexico, I had been battling "girl things" by myself due to the fact that my mother was deported, my father worked, my brother was in prison and my sister was out furthering her career in the military. I had also been severely depressed, and my perspective on life was often negative and angry.
Upon arriving, I instantly recognized my favorite swing set in the middle of a handcrafted garden filled with mostly soft pink roses and statues of random animals that the smaller kids often played on. The last time I had visited the life saving yet life draining building had been when I was 12 and my mom had volunteered to cook a feast on Christmas Eve. The area seemed exactly the same as if the only thing that time touched was the people inside of its walls.
On this visit, I had no specific job. I was free to play with the kids, conversate with them or to do nothing at all. I sat on the swings and started at my social media.
To the left of the small garden was a small soccer field where a little boy sat crossed legged with a ball between his legs. He looked the way I felt. I didn't know whether or not to go to him because if that were me I wouldn't want to be bothered. I went anyway. I approached him and he automatically read my mind because the first thing he said to me was "I'm okay, I am only tired." In Spanish, of course.
I decided to sit on the worn outfield with him and pry some answers out of him, out of boredom. however, after a few hours of playing soccer and emotional bonding I had the conversation of my life with an 11-year-old.
The conversation took an unexpected toll when this little boy proved to be more experienced, more humble and more compassionate than most I have met, far older than him. He talked about remembering how his father would beat his mother and one night he took her from him. He remembered how he was sexual, physically and mentally abused by someone he thought he could trust. He remembered being put last by both of his parents numerous times without an explanation as to why he was not enough as their child. To say that I was heartbroken was an understatement.
I found myself sharing my similar stories and I remember him telling me "no hay ninguna situación en cual Dios te pone si no sabe que la puedas superar y madurar de ella" which translates to "God does not put you in situations you can not handle and grow from." I was never a religious person but that saying stuck with me and still has.
He told me that if he could get through then so could I.
He told me that every situation I was put through was going to shape me into the person I needed to be so could successful.
And for the first time in a very long time, he told me he believed in me and my growth.
I wondered how someone so young could have experienced the worst life had to offer and how he remained such and a pure and compassionate person. I was truly inspired, if someone younger than me could get through it all then I could too.
I left home as a new person with a new mind, a new perspective, and a new best friend.
And now, my yearly trips home include a visit with Josiah where we both continue to grow as people.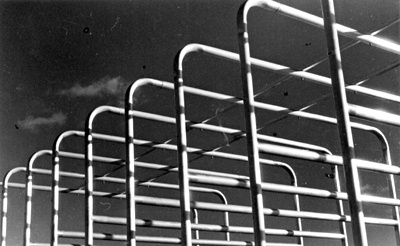 © Steve S., Marblehead, MA