Homelessness
February 9, 2018
It is a label given to people who are thought of being the average person. Someone who is thought of being needy and incapable of prospering in life. Because of this ideology that is grown into the people's mind, we are made to believe these pathetic lies.

"It was their choice in becoming homeless."- Anonymous
This was a frequent lie that I was told up to this day. It was told to me to keep me from feeling guilty of having it all. The lie never helped unfortunately since I always had a feeling that they were in a mid-life crisis. And in this crisis they seek help from people who could... but they choose not too.

"Why are you even going over there to help? In the end, you will be the same ignorant person that you were in the beginning…"- Someone Who Used to be a Friend.
I'm not going to lie, this was like a bullet to my heart. But I'm thankful for their honesty. It gave me the opportunity to take a step back and reevaluate the people around me and who I was. Let me just state that going to Andre House, a Phoenix soup kitchen, the first time I went really impacted my life.
It was my second year of high school when I went to Andre House and it was unexpected of me going. A friend came up to me and said:

"I signed you up to go to Andre House, you are going to go, and all you have to do is sign this permission slip." - A Great Friend Since Six Grade
She was thrilled with joy and was eagerly shaking her hand with the permission slip in front of my face. I really didn't want to go but couldn't say no.

I said; "Yeah… sure I'll go with you."
I forgot about it completely and when the day came I was caught off guard like a guard protecting its castle. My anxiety went through the room and could fill up an entire Olympic pool if it was a liquid. But I stayed true to my promise ultimately thinking I would regret it.

From the start of my arrival, I was told that I was "making an impact in someone's life in choosing to be here instead of anywhere else." This made me feel guilty right away because I was at the time wanting to go home. I was put to work by picking up the tray's from the guests (at Andre House we liked to refer to them as guests because they are equally important as us) after they were done eating. This is where I met the man who changed my perspective on the meaning homelessness.

I asked him; "May I take your tray for you?" Right, when I had said those words I felt foolish for not realizing he still had a majority of his food on his tray left.
He smiled though maybe noticing that I was a new volunteer and was nervous. He said; "No son I am still finishing up my beans and vegetables."

I said okay and began turning away when I heard him ask for my name. I responded back thinking there was no harm in giving my name to him. He then began to illustrate with his words about a time where his mother would cook him the same meal he was eating there today.

He asked; "What do you guys put in it to make it taste so good?"

I felt ashamed of myself at this moment as this man was so eagerly eating his food with so much happiness rupturing. I felt ashamed because of the times I have complained, I felt ashamed about the times I might have been selfish. It was really shameful looking back at my history.

I responded with; "I think the cook puts a lot of love and effort into your guy's food. The secret ingredient you are tasting might probably be the love put into it."

He smiled and agreed with my statement. I never got his name or have seen him whenever I go to Andre House.
Since my visit to Andre House, the "House of Hospitality", I have seen homeless people differently. I know that somewhere out there it may be true that some are like that because they want to but that isn't the case. These people are just in need of help and encouragement. But no one is willing to take that step into helping because of the rumors and lies.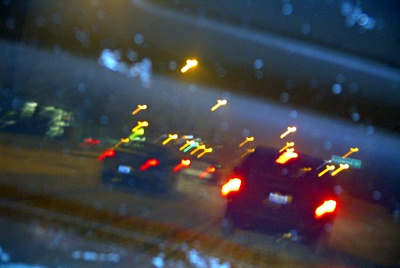 © Mariam S., Schaumburg, IL